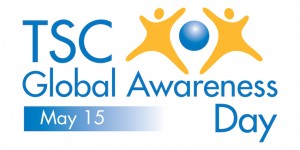 This year our annual picnics will be held on Sunday 21 May 2017. These events are an opportunity to meet others living with the challenges of TSC. Everyone with TSC is an individual; however many find meeting face to face beneficial.
Events will be marked by TSA blue, orange and yellow balloons. All lunch events are BYO picnic, rugs chairs and everything else you need.
Please RSVP to our volunteer regional contacts so they can look out for you on the day and let you know of any weather-related changes.
Keep an eye on our website and social media for other TSC Global Awareness Day activities.
New South Wales – Sydney
11.00am on Sunday 21 May 2017
Livvi's Place at Timbrell Park, Henley Marine Drive, Five Dock, Sydney
Contact Debbie on 0400 495 034 or [email protected]
New South Wales – Hunter region
11.00am on Sunday 21 May 2017
Raymond Terrace McDonald's, Cnr Adelaide Street & William Bailey Street, Raymond Terrace
Contact Rebecca on 0422571987
Queensland
10:30am on Sunday 21 May 2017
Nelson Park, Katoa Street, Alexandra Headland, Sunshine Coast
Contact Christy on 0421 597 364
Tasmania
11.00am – 1.00pm on Sunday 21 May 2017
Punchbowl Reserve, Launceston
Contact Georgie on 0438 918 165 or [email protected]
Victoria
11.00am – 3.00pm on Sunday 21 May 2017
Meet under the rotunda at Curtain Square Park, Rathdowne Street, North Carlton
Contact Alison on 0416 114 198 or [email protected]
Western Australia
2:30pm on Sunday 21 May
Meet inside Ivey Watson playground at Kings Park, Perth
RSVP to Nicole  by 10 May on 0414 700 984 or [email protected]