TSA is the only charitable organisation supporting people with Tuberous Sclerosis Complex (TSC) in Australia. We focus on connecting and supporting people affected by TSC throughout Australia and providing up-to-date information on TSC treatment and management. We work directly with people affected by TSC and their family members. We also work with health care professionals and researchers in Australia and around the world.
Our vision is that together we can create a better life and more hopeful future for every individual living with TSC. 
Formed in 1981 as the Australasian Tuberous Sclerosis Society (ATSS), our members include hundreds of families and individuals affected by TSC, in addition to professionals from the medical, caring and education fields. We are a founding member association of Tuberous Sclerosis Complex International (TSCi) and work closely with Tuberous Sclerosis Complex New Zealand.
TSA and its TSC community have already seen huge advances in the understanding and treatment of this complex condition. The outlook for a child born with TSC today is very different to that of a child born even just 10 years' ago. Through earlier and more effective interventions we can continue to bring hope as we work towards a cure for TSC.
What we do
Our work includes:
Education and Connect Events
TSC conferences, seminars and workshops are held around Australia.  TSA also hosts online zoom education events on a wide range of medical and non-medical TSC-related topics.
Approx. every four years joint TSC medical and family events have helped TSC health professionals to share the latest research and connect with other TSC specialists.
Each May for TSC Global Awareness Day, our regional contacts and community members host  events around Australia.
Expert Information and Support 
This website contains medically reviewed information pages and a rich set of resources and articles about TSC. It is regularly reviewed and updated to ensure the information is both current and accurate.
We publish Research Round Up which features the latest research into TSC, a magazine Reach Out and monthly enewsletters which include personal stories and other information on the many aspects of life with TSC.
To help connect those affected by TSC and raise awareness of this condition, TSA is also on Twitter and Instagram, and has a Facebook page and facilitates a closed Facebook discussion group for those affected by TSC in Australia and New Zealand.
TSA also provides TSC information to medical and health care professionals.
TSA Nurse Service
TSA has a part-time nurse who can help with any questions and/or concerns about tuberous sclerosis complex (TSC).  This is a free, confidential information and support service which provides TSC information and links to practical support.  You can book a time to talk with our nurse by completing the booking form on this website or by emailing [email protected]
TSC Health Professionals Network
TSA maintains the TSC Health Professionals Network, a listing of health professionals who have a professional interest and/or particular knowledge about TSC.
Advocacy
TSA advocates on behalf of those affected by TSC on issues such as access to new treatment, co-ordinated health care and support services. We collaborate with larger organisations including Rare Voices Australia and the Consumers Health Forum to achieve these outcomes.
The Elizabeth Pinkerton Memorial Award
This TSA award encourages and rewards exceptional work by a health professional to improve the lives of families living with TSC in Australia and New Zealand.
Our strategic plan
Our priorities
We have defined five principles that guide our work.
1. Australians affected by TSC have access to relevant, accurate and balanced TSC information and have the support that allows them to face the challenges of TSC
2. Australians affected by TSC have access to the best possible health care
3. Our TSC community has access to, and knowledge of developments in global and Australian TSC research
4. TSA's work is funded through diverse and efficient fundraising
5. TSA is strong, reputable and well-governed
Our values
Diversity – We recognise everyone's unique experiences and contribution.
Excellence – Our services and activities are of high quality.
Equity – We aim to provide services that are accessible by all people affected by TSC, wherever they live in Australia
Openness – Our decision making and communications are clear and transparent.
Independence – We value our independence and are accountable to TSA members.
Partnership – Collaboration with other organisations and individuals, including supporters, is critical to achieve our vision.
Our strategic plan guides our annual business plans. We regularly review and adjust our plan to respond to the needs of people affected by TSC and available resources.
If you would like to get involved, there are many ways you can help. If you have any feedback, don't hesitate to contact us.
Legal information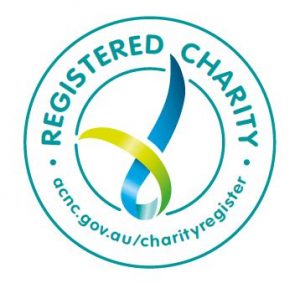 Tuberous Sclerosis Australia Inc. is an incorporated association under New South Wales law.
You can download and read our constitution here.
We are registered with the Australian Charities and Not-for-profits Commission (ACNC).