National Disability Insurance Scheme (NDIS)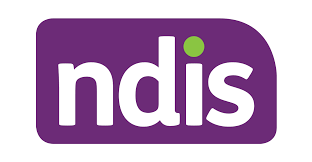 The National Disability Insurance Scheme (NDIS) provides support for eligible Australians (Australian citizens, Permanent or Special Category Visa holders) with intellectual, physical, sensory, cognitive and psychosocial disability. Through the NDIS, eligible people with disability are able to access the reasonable and necessary supports they need to achieve their goals and participate in activities of daily living. The aim is to build capacity for individuals to live independently.
If you have TSC (Tuberous Sclerosis Complex) and want access to support under the NDIS, you might be able to meet the disability requirements. People with certain medical conditions, listed as 'List A,' are considered to cause permanent impairment and disability, resulting in substantially reduced functional capacity. For those conditions, you only need to provide evidence that you have the condition, and that it has been diagnosed and assessed based on specific criteria. You don't have to provide more information unless asked. People with TSC fall under 'List B' medical conditions, which means that they have a permanent impairment, but the severity of the impairment can vary. Therefore, to be eligible for NDIS support, you need to show that your TSC has caused substantially reduced functional capacity or psychosocial functioning and has affected your capacity for social or economic participation. You also need to demonstrate that you're likely to require support under the NDIS for the rest of your life. You can read more about this here.
Most children's NDIS plans include funding for allied health therapists. Allied health therapists work by helping you to help your child. Therapy should be family focused because you are the most important people in your child's life. For an overview of the types of therapy that are available click here.
Respite is important. It provides a short break for you and your child and usually means someone else cares for your child to give your family time away from the physical and emotional demands of caring. It may be possible to get respite built in to your child's NDIS plan. Click here to find out more.
For children under the age of 7, Early Childhood Partners work with families to deliver Early Childhood Early Intervention or ECEI. You can obtain more information about early childhood partners and their role here.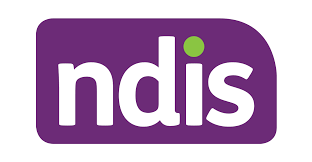 NDIS funding Summary Table
I can…
Self-managed
Plan-managed
NDIA-managed
Have choice and control over the providers I use
✓
✓
✓
Use NDIS registered providers
✓
✓
✓
Use non-registered providers
✓
✓
(Although your Plan Manager must be a registered provider.)
No. You must use registered providers when your plan is NDIA-managed.
Negotiate pricing to pay less than the NDIS Price Guide
✓
✓
✓
Pay more than the NDIS Price Guide
✓
No. Providers delivering supports to a participant using a Plan Manager cannot charge more than the NDIS price guide.
No. Providers delivering supports to a participant whose plan is managed by the NDIA cannot charge more than the NDIS price guide.
Make value-for-money decisions in line with my plan
✓
✓
✓
View my plan on the my place portal to keep track of my budget
✓
✓
✓
Manage book-keeping and records of my spending
✓
No. Your Plan Manager will do this for you.
No. The NDIA will do this for you.