By Tish, Tilly and Holly's mum (VIC, March 2023)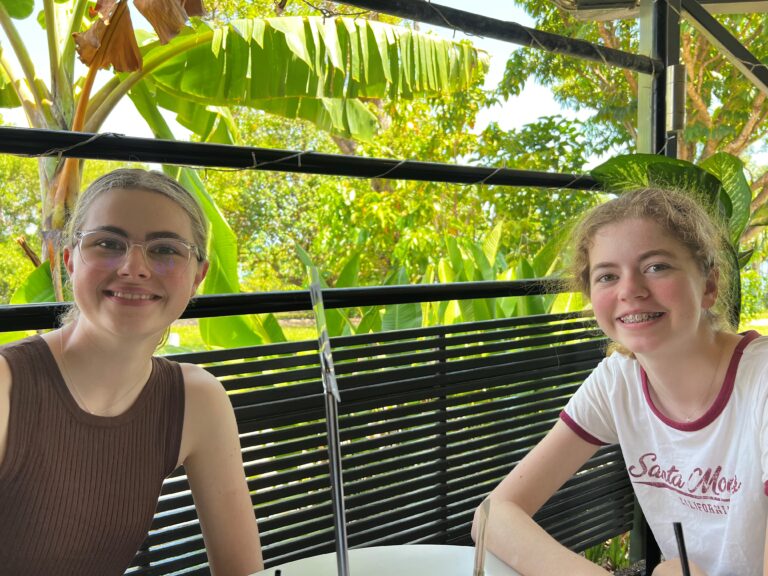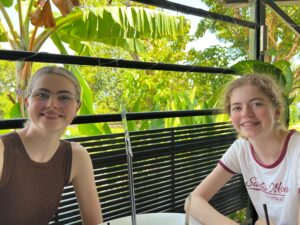 Nothing can ever prepare you for learning that both your children have brain tumours.
We have 2 daughters. Holly is 15 and Tilly is 13 years old. Until very recently both our girls have been healthy with no major illnesses or health concerns. They have met all their milestones, are good sleepers and both are doing well in school. So, it came as a huge shock to our family when they were both diagnosed with the rare disease, TSC (Tuberous Sclerosis Complex).
Two years ago, at 11 years of age, our youngest daughter Tilly started having dizzy spells and complained of a sore head when she stood up or sat down too quickly. My gut instinct knew there was more to it than just growth spurts and low blood pressure as was initially diagnosed.
After many months of thorough investigations with our GP, a paediatrician and then a geneticist we were told that Tilly has the TSC1 gene. It was the white patches on her skin that helped make the diagnosis. These were something we hadn't taken much notice of and no other doctor had remarked on them.
Of course, we had never heard of TSC before. Once the doctor said 'brain tumour' my heart stopped and everything in my world changed. How could this happen to our beautiful girl? What was life for her going to look like from now on? If she had children, would this impact them? We had so many questions and fears.
Tilly's diagnosis had implications for the rest of our family too. My husband Jase, our other daughter Holly and I soon went for genetic testing. It was a long couple of months waiting for the results.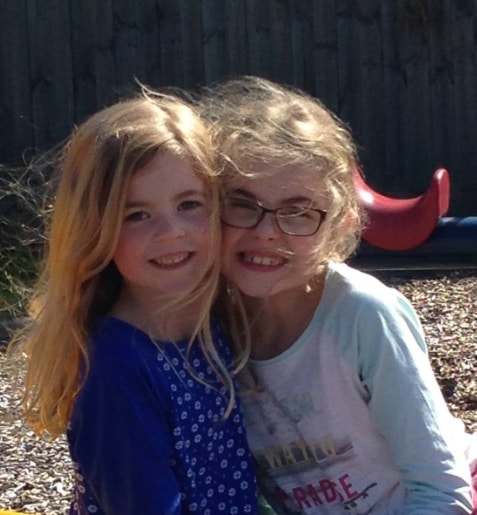 Unbelievably, we got a call from the doctor saying that Holly carried the gene too, but both Jase and I were clear. As you can imagine, this created a whole raft of new questions! How is this possible? How could this have happened to both of our girls?
Our girls were both a little scared when they were told that tumours could grow anywhere in their bodies and that they were going to have to have regular MRIs and other tests for the rest of their lives.
We were given a list of websites and organisations that could help us understand TSC and give us some support after the girls' diagnoses. This is when I found TSA and their wonderful website with information that we could read, digest and understand. It helped us to not feel so alone. It was hard not to feel emotional and a sense of panic when reading about all the ways TSC can manifest in a person – seizures, tumours in the brain, lungs, kidneys and heart, skin issues and mental health issues. The list was long and very confronting. However, we took a positive approach and took comfort in the fact that, at this stage, it appeared both the girls had a mild presentation of the disease. We tried to keep in mind the list was all the things that could happen and not what would happen.
After a wait, we finally got in to see a TSC expert, Dr McKay, and it was worth the wait! During our initial consultation, she directed all her questions to the girls which made them both feel heard and seen. Many doctors talk about the kids in front of them and it disempowers them. Given the girls are young adults, they need to feel in control of their lives.
Tilly also saw an optometrist because of her persistent headaches and migraines. After the examination, alarm bells started to ring very loudly when he told us, 'She needs to be seen by an ophthalmologist tomorrow'. He had noticed inflammation on both of Tilly's eyes. I knew what that could indicate but had to remain calm and relaxed so Tilly would not be concerned.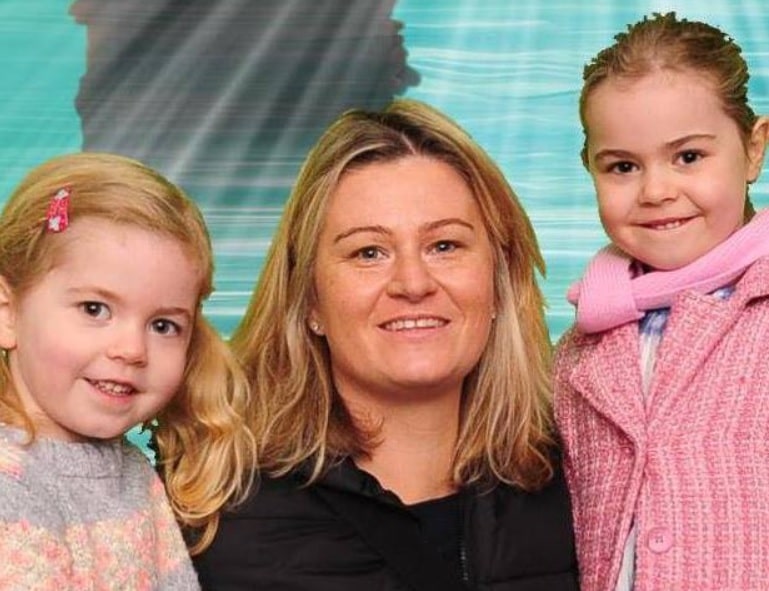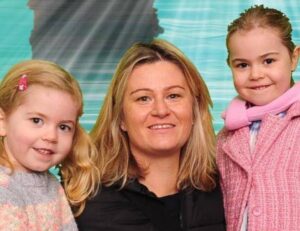 I do not think I slept at all that night. The next day the ophthalmologist told us we needed to present at Monash Children's Emergency Department to get an urgent MRI. Words cannot describe how I felt.
We took ourselves off to emergency. After waiting 2 hours, the neurology department said they didn't think the situation was as urgent as the ophthalmologist had thought and that we could go home and come back the next week for an MRI. Half of me wanted to stay and demand that we get the MRI, but the other half wanted to trust the specialists.
Tilly's MRI found that she had a subependymal giant cell astrocytoma (SEGA), a tumour that was blocking the drainage point of the brain's ventricles where the fluid drains into the spinal cord. This was causing a build-up of fluid in Tilly's brain. I knew this was not good. The neurologist admitted Tilly for monitoring and explained that SEGAs were very common in people with TSC and they would develop a plan for the best course of action.
We learned that Tilly's brain tumour was growing slowly and that her body had been adapting to the build-up of fluid, which minimised the symptoms she was experiencing. She spent the next 4 days in hospital. The neurologists were clear that they wanted to start Tilly on a medication that has had great success with all aspects of TSC, including the reduction of SEGAs. The oncologists wanted to do a biopsy to ensure it was a SEGA before the medication was started. The neurosurgeons said they knew it was a SEGA because of the TSC diagnosis and, if they were to get a sample, then they might as well get the tumour as it was the same procedure. We just wanted a decision!
Ultimately, it was decided that Tilly would have a craniotomy to remove the tumour or 'Gary' as Tilly had named it. Although the thought of handing our baby girl over to surgeons to perform brain surgery was mind-blowingly stressful, Jase and I breathed a sigh of relief, hoping that 'Gary' would soon be gone!
'When can you do it?', we asked, 'How is Thursday?'… It was already Tuesday and a lot to take in! How do you tell your child that she is going to have brain surgery? Thankfully, Tilly handled it heroically. There were a few tears and concerns about her hair being shaved off, but she was amazing through the whole ordeal.
At the same time, our other daughter Holly needed to have her MRI. Holly was incredibly nervous that she too would have a brain tumour. She was anxious and very emotional but I reassured her that she wasn't having symptoms like Tilly and all the signs were pointing to her being OK. When the scan was over, we high-fived each other and said, 'Yay. No trip to emergency' and breathed a collective sigh of relief. However, on our way out, the technician asked me if Holly had a previous scan that they could look at for comparison … and I suddenly realised that maybe things weren't OK.
The following day we received a phone call from our paediatrician's office asking for a telehealth appointment with us to discuss the results of Holly's MRI. My heart sank. It turned out that Holly too had a SEGA in the left ventricle of her brain. We sat at home dumbfounded and lost for words.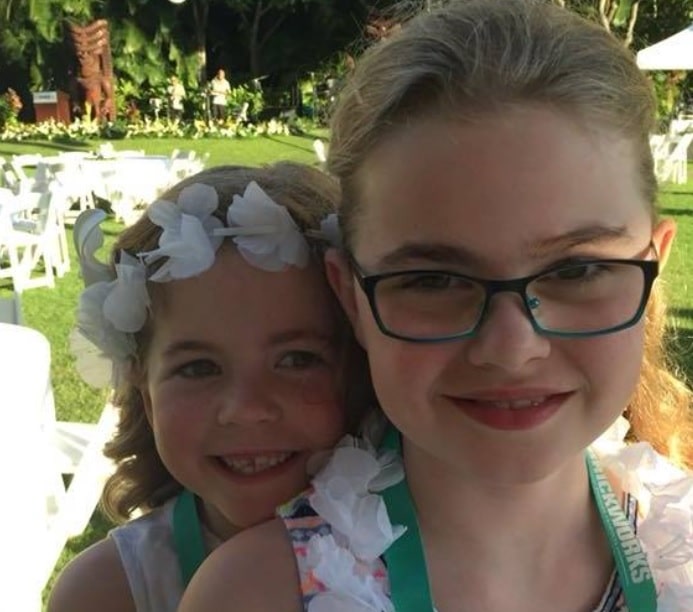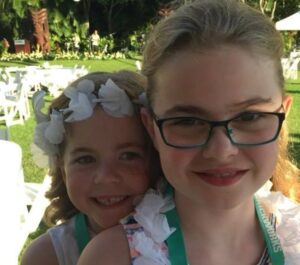 We just looked at each other in disbelief. How would we tell Holly? The only good news was that Holly's SEGA wasn't causing any immediate danger and it was quite small in comparison to Tilly's, which was some small comfort.
We told Holly about her tumour whilst Tilly was still in hospital. It was a lot for her to digest. Initially there were lots of tears but she was incredibly brave. She had been worried about her sister and now, to find out she had a tumour, it just wasn't fair! As you can imagine, Holly was incredibly worried that she too would need surgery. But, we reassured her that her tumour was in a different area of the brain and not causing any immediate danger so she would not require surgery. We told her she would more than likely have to take medication and, all being well, her tumour would shrink.
It was hard to juggle being at the hospital and being at home, as both girls needed Jase and I. We experienced so much guilt about leaving one to return to the other. Jase and I would spend the day in hospital with Tilly and then one would go home for the night to be with Holly who needed us just as much at this time, if not more.
Holly also had some red marks on her cheek which we were told was eczema but later found out they were angiofibromas, another common manifestation of TSC. Being a 15-year-old girl, she was very conscious of the marks. We heard that Everolimus could potentially help.
We are optimistic about the medication and what it will do for Holly. We are also remaining positive about Tilly's tumour and have everything crossed that her follow up MRI will confirm that 'Gary' has been banished. We are forever grateful to the medical team at the Monash Children's Hospital who looked after Tilly. They were so caring and compassionate and gave Tilly so much care.
We are beyond proud of both our girls and what they have endured. They continue to amaze us and teach us that life is a gift and should never be taken for granted. Loving them is easy but watching them go through this is not.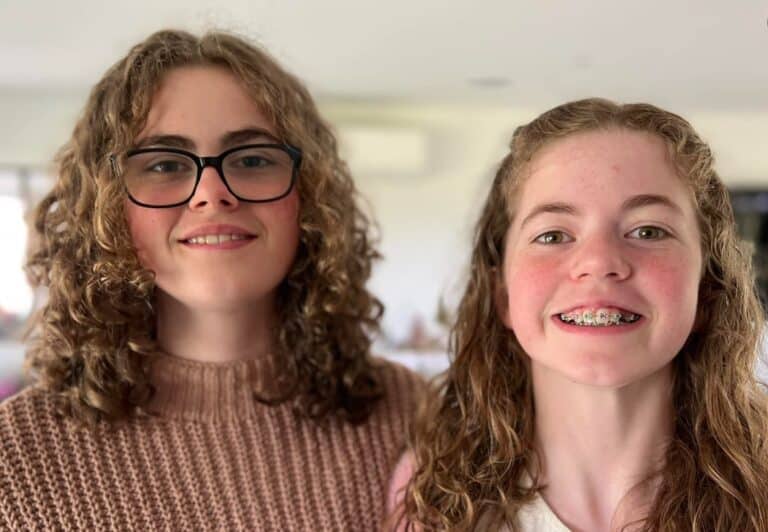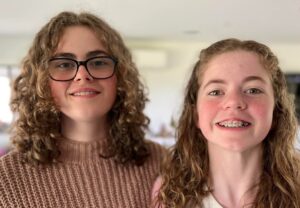 The girls have a long way to go in their journey, but we have a great team of experts around us who know about TSC and its implications on the girls' health. We thank all our beautiful family and friends for the meals, phone calls, shoulders to cry on and ongoing support through a less-than-easy time for us all.
When I was looking for a dermatologist to help Holly with her angiofibromas, I reached out to TSA. I received a phone call from the lovely TSA Nurse, Katrina. It was so good to talk to someone who knew what TSC was and had the time to answer some of my myriad questions. What a fabulous service and resource for such a small community, one that offers both knowledge of TSC and understanding and compassion for those living with it.