Elizabeth Pinkerton Memorial Award
This award is given annually by TSA (Tuberous Sclerosis Australia) to a health care professional to recognise their efforts to improve the lives of TSC (Tuberous Sclerosis Complex) affected families and individuals in Australia. Nominations come from the TSC Community.
You can nominate a health care professional for the 2023 Award by clicking here.
All health care professionals – whether they are the winner or not – are told of their nomination. We know this sort of recognition means a lot to them. 
2022 Award Winner – Kathryn Santamaria
Kathryn Santamaria is an Epilepsy Nurse Consultant at Royal Children's Hospital in Melbourne and the winner of the 2022 Elizabeth Pinkerton Memorial Award.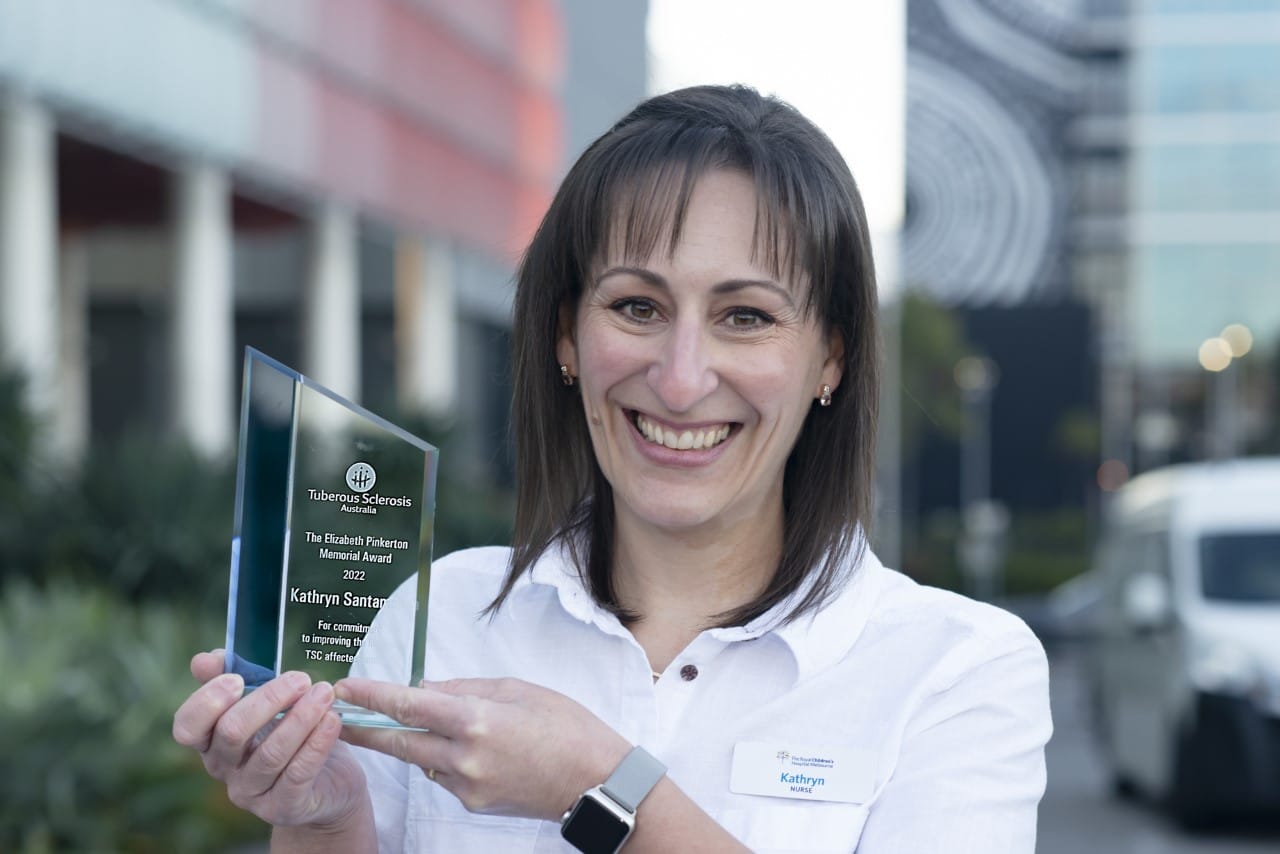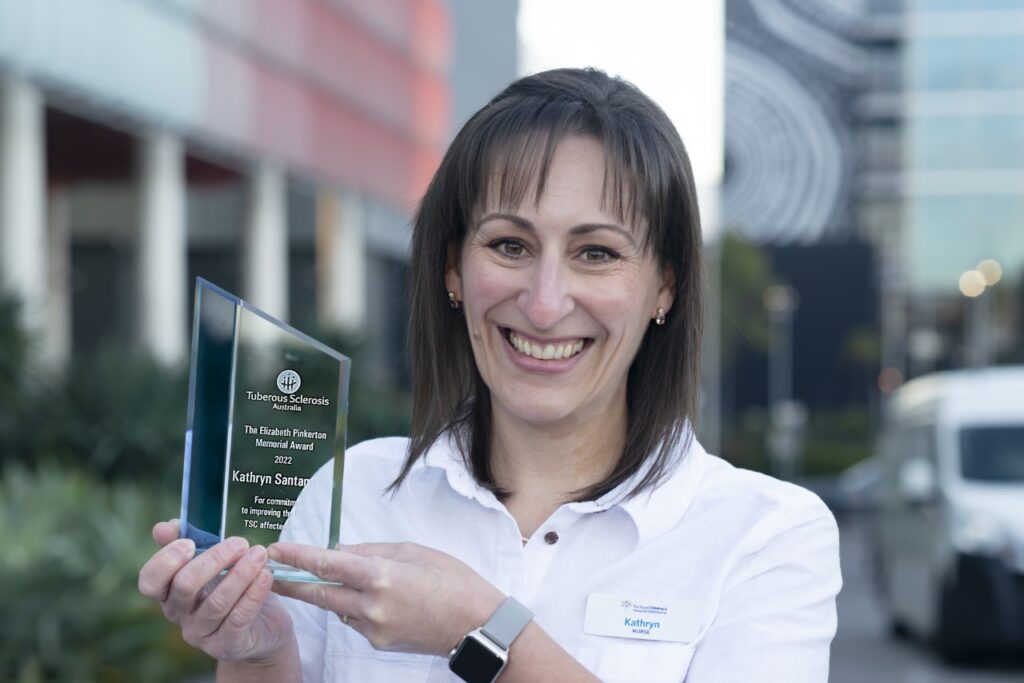 A member of the TSC Community in Australia nominated Kathryn saying:
'Kathryn has been a big part of our child's TSC journey from when he was just 4 months old (he is now about to turn 10). Kathryn has the most beautiful, calming, gentle and fun bedside manner. She is super organised and is always available to assist our family when required. Nothing is ever too much trouble.
Kathryn assists us with not only co-ordinating brain scans, brain surgeries etc but also assists at times with co-ordinating other TSC specialists. She's so reliable and makes us feel confident that if she is handling something for us, it'll get done.
Kathryn works closely with Dr Simon Harvey to ensure not just TSC patients, but all epilepsy patients are well taken care of. She is our constant. Our son (and our whole family), adores her. Our son often won't allow any procedures to be done unless she is there with him. Kathryn has absolutely made a huge difference in our TSC journey and we would be lost without her.'
Kathryn says it is her privilege to support families and patients living with TSC, and that she is truly honoured to be the recipient of such a prestigious award:
'Every day presents new challenges. But it is the relationship that we have with our families and our patients that makes it all worthwhile. This relationship is based on empathy, sorrow, happiness, trust and respect. There are smiles, there are tears, and there is friendship. The strength that our families portray (let alone find), is inspirational. I have always thought of TSC as a journey. This journey is not always smooth. It is filled with speed bumps, roundabouts and many detours, some steps forwards and some steps back. But this journey is a partnership between patients, families and clinicians. I am honoured to be a part of this journey and help to support these amazing people. They are my inspiration. They are why I love my job.'
Previous Winners (information written in the year they won)
For Health Care Professionals
About Elizabeth Pinkerton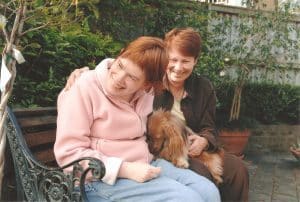 Elizabeth (Lizzie) Pinkerton (1984 – 2010) had TSC (Tuberous Sclerosis Complex) and Polycystic Kidney disease. Lizzie lived a life full of friends, dancing and laughter. She provided inspiration for her family's long-standing involvement in TSA, particularly her mother Sue (former TSA President) and sister Clare (former TSA General Manager).