It's not too late to take the challenge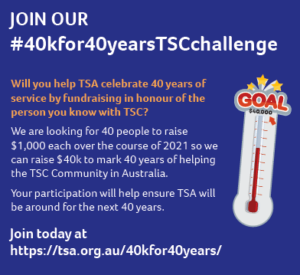 Because many of us were in lockdown for several months in 2021 we have extended the opportunity for you to get involved in our #40kfor40years challenge. Put your new year's resolution to good use!
If you would like to help us continue our vital work supporting and advocating for everyone in Australia affected by TSC please click here to sign up to fundraise or to make a donation.
SIgn me up for the challenge