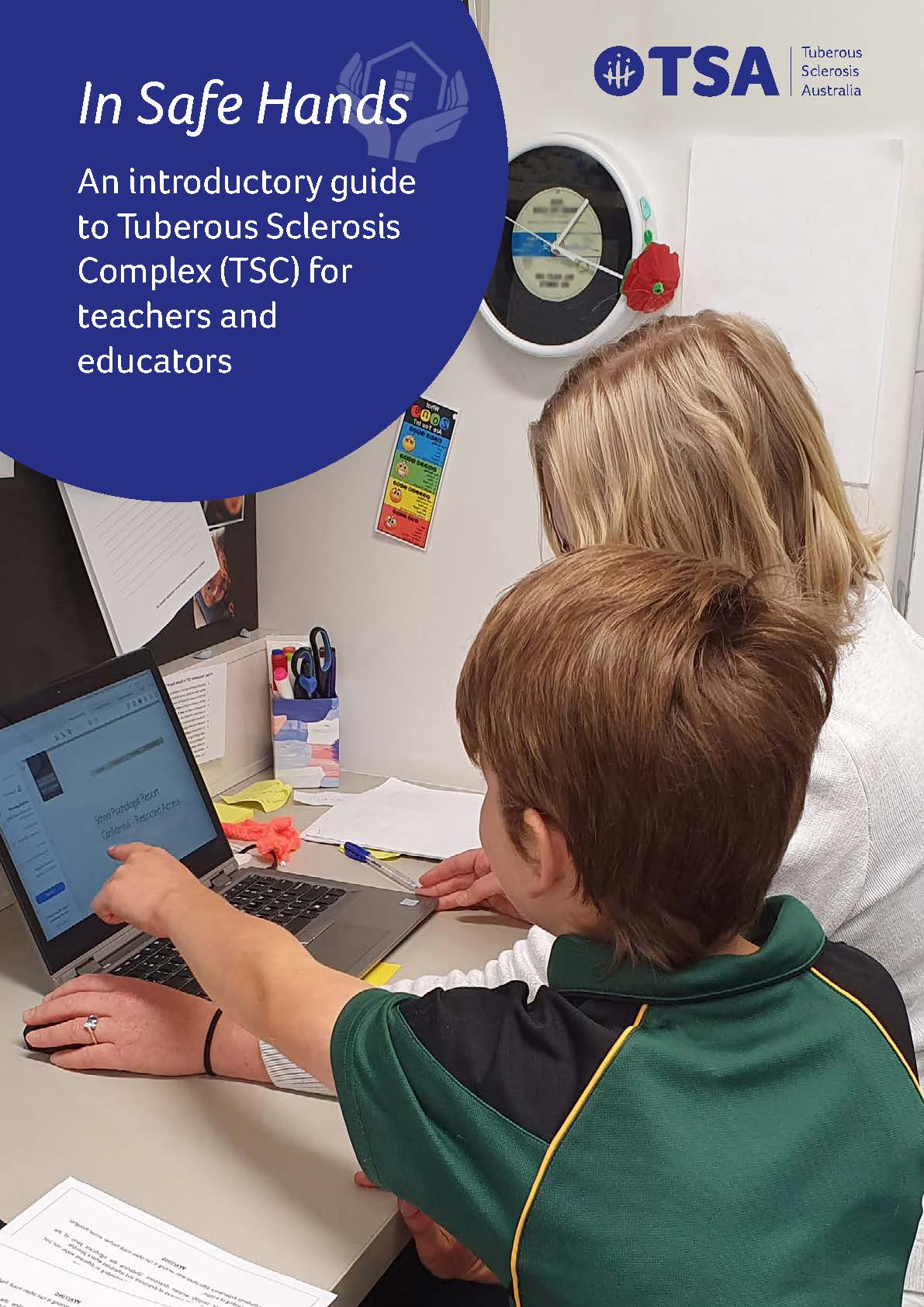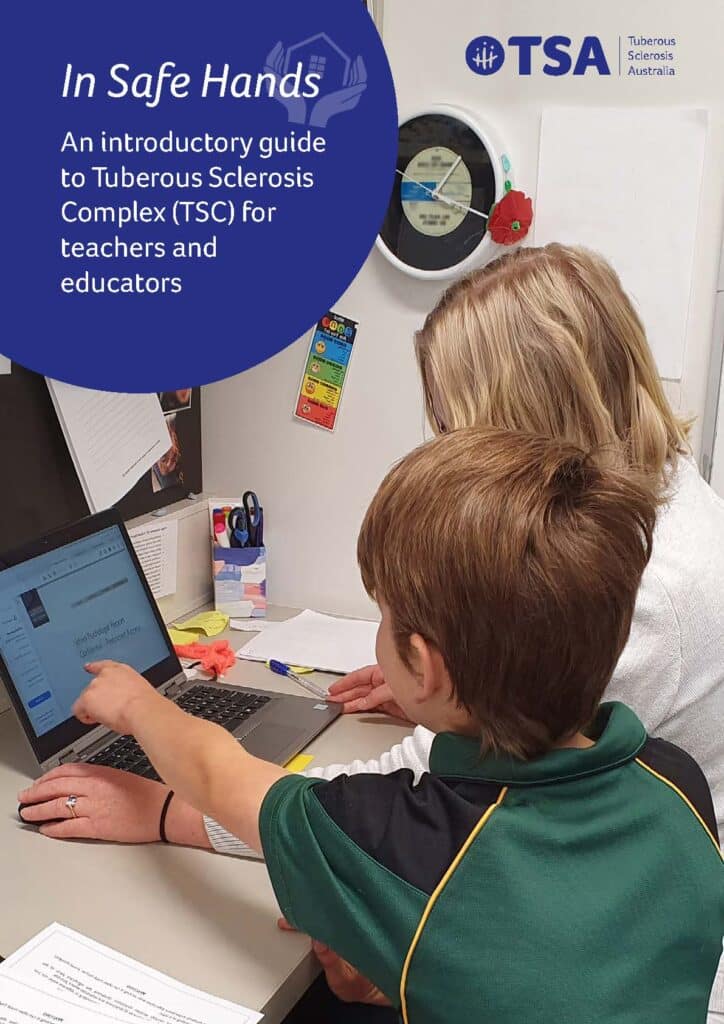 In Safe Hands: An introductory guide to TSC for teachers and educators
You are probably reading this guide because you are a teacher or educator of a child affected by TSC (Tuberous Sclerosis Complex). Thank you for taking the time to find out more about this rare disease. This guide will help you in understanding TSC and will provide some insights into the learning challenges a child living with this condition might face. These challenges can include cognitive difficulties as well as behavioural, mental health and physical challenges.
Download a PDF of the guide by completing the form below.
This guide for teachers and educators is part of TSA's In Safe Hands series, which also includes an advocacy guide for families of children with TSC. Our goal is for families to feel they can trust their child with TSC will be 'in safe hands' during their school years and feel their child will be understood and supported both physically and emotionally.
TSC affects every child differently and the range of cognitive abilities in affected children is highly variable so not all the information in this guide may be relevant in understanding how TSC affects the child in your classroom.
However, we believe this information can be useful to teachers and educators in all educational settings, including primary and high schools, day care and preschools, mainstream and special schools.
Some children living with TSC may be in good general health, while others are severely limited by the disease and unable to attend school regularly. Even if you have had a child with TSC in your classroom in the past, do not assume you understand the needs of another child with TSC. There is nothing consistent about TSC except that it is inconsistent!
An introductory guide to TSC for teachers and educators