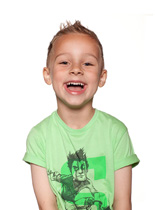 Parents and caregivers of children with disabilities are invited to complete a survey about their parenting experience by going to www.mysay.org.au. You can also register your interest in receiving free Stepping Stones Triple P parenting programs.
The current phase of the project is for Queensland only. Future plans include running the survey and parenting programs in Victoria and New South Wales as well. We will provide more information when we know about these future phases.
Professionals can also apply to receive free Stepping Stones training, so feel free to pass this information onto anyone you think may be interested.
For more information you can contact [email protected] or (07) 3365 6499. This project is a join collaboration between researchers from The University of Sydney, Monash University and The University of Queensland.