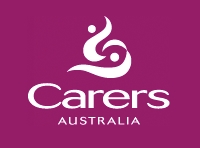 The NSW Carers Awards recognise and celebrate carers dedication in supporting people who need care because of disability, mental illness, chronic health condition, dementia or because they are frail and aged.
Nominations are sought across NSW in the following categories:
Carers Award – Individual: For individuals who have made an exceptional contribution to caring
Carers Award – Organisation: For community groups, government agencies, or other organisations who provide exceptional support to carers.
Nominations can be made online at www.adhc.nsw.gov.au from Friday 17 May until Friday 28 June 2013.
Up to 60 individual carers and up to 20 organisations will be honoured with an award during Carers Week which runs from 13 – 19 October 2013, with a State Ceremony on 14 October 2013 for Highly Commended recipients and the announcement of the 2013 NSW Carer of the Year.