Surveillance and Prevention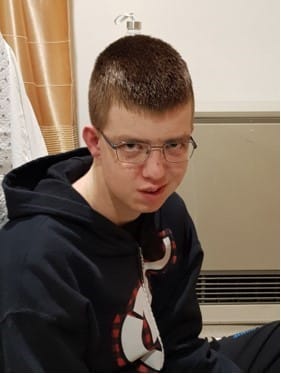 Surveillance is important because it can lead to early detection and treatment. Each person with TSC should have an individual management plan developed with their medical team that uses these guidelines as a starting point.
For people newly diagnosed with TSC or when TSC is suspected:
Perform magnetic resonance imaging (MRI) of the abdomen to check for possible renal angiomyolipomas or cysts (see note below re more common use of ultrasound/imaging in Australia).
Test for high blood pressure
Have a blood test to check kidney function
Have a urine test for blood and protein.
For individuals already diagnosed with TSC:
Obtain abdominal MRI every 1-3 years to monitor renal and non-renal TSC disease progression (see note below re more common use of ultrasound/imaging in Australia).
Check blood pressure, kidney function (glomerular filtration rate) and screen for increased levels of protein in the urine at least annually.
Source: Updated International Tuberous Sclerosis Complex Diagnostic Criteria and Surveillance and Management: Recommendations 2021
Note: The international guidelines make reference to performing MRI of the abdomen to check for possible renal angiomyolipomas or cysts. In Australia, an MRI scan of the kidneys is not currently covered by the Medical Benefits Scheme which means that the out of pocket cost for this may be quite high. An ultrasound or CT scan of the kidneys is sometimes used in place of an MRI of the abdomen. Many people with TSC in Australia have regular kidney ultrasounds, in place of MRIs, to monitor their kidneys. Abdominal MRIs may be useful if AMLs are fat-poor.
It is important that a person can lie still for an MRI scan. For people with TSC who have an intellectual disability or are very young, a general anaesthetic may be required before an MRI scan can be done. In these cases it is recommended to combine imaging so that multiple tests can be performed. Some people with TSC combine: abdominal MRI, brain MRI, blood tests, dental procedures and more. Although this can be very difficult to organise, people with TSC and their families find this approach minimises the impact of these tests on their lives as well as reducing risks of anaesthetic.
CT is not recommended for regular surveillance for people with TSC due to risks associated with the radiation that CT scans use. This is because people with TSC will require imaging throughout their life and repeated CT scans will lead to increased exposure to radiation. However, MRI is not useful for detecting lung disease so women with TSC will have CT scans performed. Read more in our information page about TSC and the lungs.
Monitoring blood pressure is important because high blood pressure, or hypertension, can accelerate a loss of kidney function. Blood tests to measure glomerular filtration rate find out how well the kidneys are working.
People with TSC should aim for a healthy diet and lifestyle to ease the burden on the kidneys and avoid high blood pressure. Kidney Health Australia has more information about keeping kidneys healthy.
Read more about keeping your kidneys healthy.
Although it is written for people with chronic kidney disease it is useful for all people with TSC because of the risk of developing kidney disease associated with TSC.
People with AMLs should be aware of the type of symptoms that are associated with bleeding from AMLs. This includes back or abdominal pain, nausea, vomiting, high temperature and dark or blood stained urine. A major bleed from an AML can also present with sudden dizziness, fast heart rate, low blood pressure or collapse. These symptoms should be shared with carers of people with AMLs.