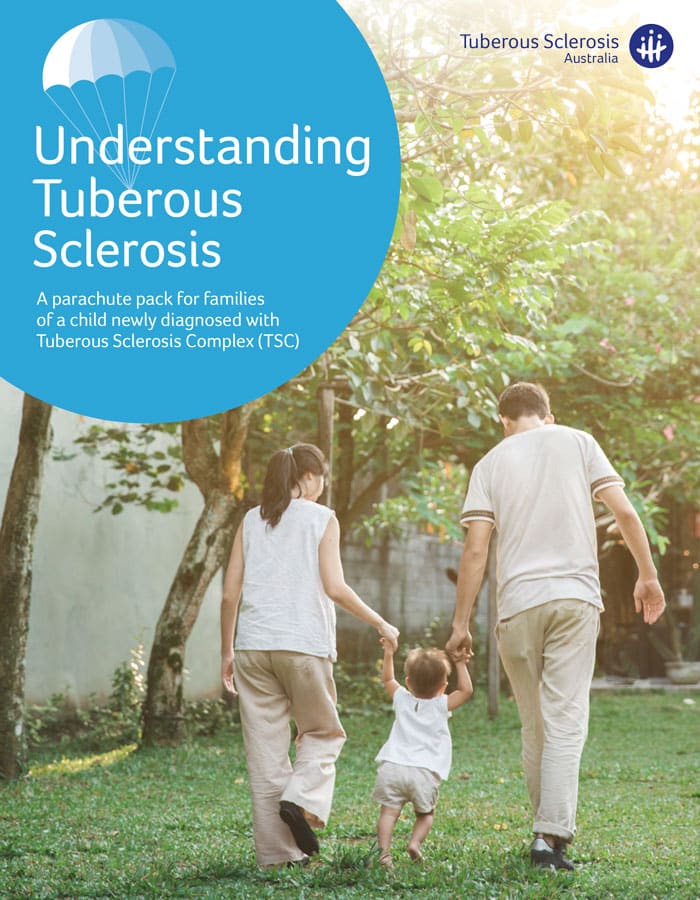 A parachute pack for families of a child newly diagnosed with TSC
It is estimated that 1 child in every 6,000 has TSC (Tuberous Sclerosis Complex). This free booklet will help you understand TSC, what causes it, how it might affect your child, TSC tests and treatments and support that is available to you and your family.
The information is available below, as a downloadable and print-at-home pdf (please fill out the form) and as a printed booklet. If you would like a free printed copy to be sent to you please email [email protected] or call 1300 733 435 (Australia only).
We sincerely hope that this parachute pack will help you through this difficult time.
Parachute pack for families of a child newly diagnosed with TSC