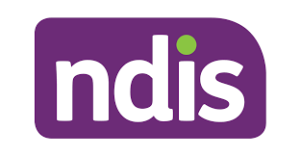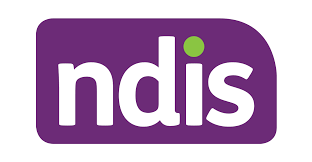 The NDIS is for people under the age of 65 with a permanent and significant disability to help them access supports and services to help that person in their daily life and participate in the community and reach their goals.
For children under the age of 7, Early Childhood Partners work with families to deliver Early Childhood Early Intervention or ECEI.
To be eligible you must live in Australia and be an Australian citizen or have a Permanent of Special Category Visa and require supports – either support from a person or require special equipment or need supports to reduce future needs. Basically, the aim is to build capacity for individuals to live independently.
Applying for NDIS

To apply you need to make an Access Request.  You can do this by calling the NDIS on 1800 800 100 or by completing and submitting the request form at What is an Access Request Form? | NDIS
You will be asked to submit evidence including reports and assessments on the impacts of a disability such as health practitioner and therapist reports. The forms can be downloaded from the website at Providing evidence of your disability | NDIS
If you need assistance applying you can approach a Local Area Coordinator (LAC) or ECEI Coordinator
If you are eligible for the NDIS, you will be contacted to arrange a planning meeting to discuss your support and funding needs.
Having TSC does not automatically mean you will have access to NDIS support.  Different disabilities associated with TSC will require different supports and funding.  Unfortunately, the NDIS decisions on funding can be inconsistent even if you provide documentation and a well prepared for meetings.  Explaining what TSC is and how complex the disabilities and associated symptoms are for your and your child can be helpful to increase understanding.  We recommend explaining TSC using language from the TSA website:
TSC is a rare genetic condition that causes tumours to grow in any organ of the body.  It commonly affects the brain, skin, heart, lungs and kidneys. TSC can cause epilepsy, developmental delay and autism. It affects more than 2,000 people in Australia  There is no known cure, but with appropriate support most people with TSC can live fulfilling lives.
To further explain your individual circumstances such signs and symptoms we suggest using the TSC information pages on this website tsa.org.au/information
If you are not eligible for the NDIS, you can still get information and help from an LAC or ECEI Coordinator to access supports and services in your community.  If your situation changes in the future  or if you have new evidence, you can make a new access request. You have the right to ask the NDIA for an internal review of your access decision.  If you disagree with the NDIA's review of your access request, you can apply for a review by the Administrative Appeals Tribunal (AAT) .
Further sources of information:
Feedback and complaints | NDIS
NDIS and Advocacy – People with Disability Australia (pwd.org.au)
The planning meeting

To get ready for the planning meeting – think about the current supports in place – who provides them and what supports, and services may be needed. For more specific information on how to organise this information download the participant planning book at Applying to access the NDIS | NDIS.  It is important that this document helps the reviewers understand what life is like for you – what is working well or not; what your goals are.  A carer's statement and a participant statement are important, as it helps reviewers understand what your day to day life is like.
The ECEI or LAC Planner will then contact you to arrange a time to have your planning meeting – either in person or over the phone.  During this meeting you will set goals that will help to build a personalised plan.
You young children you can find more information on specific interventions that you might like consider as part of your plan at Choosing early intervention for disability | Raising Children Network
As part of the meeting, you will be asked how you want to manage your NDIS funding.  A summary table below outlines the differences.
I can…
Self-managed
Plan-managed
NDIA-managed
Have choice and control over the providers I use

✓

✓

✓

Use NDIS registered providers

✓

✓

✓

Use non-registered providers

✓

✓

(Although your Plan Manager must be a registered provider)
No. You must use registered providers when your plan is NDIA-managed.
Negotiate pricing to pay less than the NDIS Price Guide

✓

✓

✓

Pay more than the NDIS Price Guide

✓

No. Providers delivering supports to a participant using a Plan Manager cannot charge more than the NDIS price guide.
No. Providers delivering supports to a participant whose plan is managed by the NDIA cannot charge more than the NDIS price guide.
Make value-for-money decisions in line with my plan

✓

✓

✓

View my plan on the myplace portal to keep track of my budget

✓

✓

✓

Manage book-keeping and records of my spending

✓

No. Your Plan Manager will do this for you.
 No. The NDIA will do this for you.
There are 3 types of support budgets that may be funded in your NDIS plan:
Core support budgets
Capacity building support budgets
Capital supports budgets
To find out more about what these mean visit Support budgets in your plan | NDIS
Be prepared
Be prepared! Have as much information as you can ready.  Talk to other families about what they are requesting to get ideas about what might be useful in your situation.
If you want to be put in contact with another family who has navigated the NDIS process, please contact TSA on 1300 733 435.  Although everyone's situation is different, it can be helpful to discuss strategies that other people have found useful.
Remember, processes can change over time.  Keep up to date by checking the NDIS website at National Disability Insurance Scheme (NDIS) or by calling 1800 800 110.  You can sign up for the latest news and updates at News and events | NDIS
The SWAN website is also an excellent source of information.
Watch our video about getting the best out of the NDIS