Based on an interview with Katrina, Hudson's mum (South Australia, October 2020)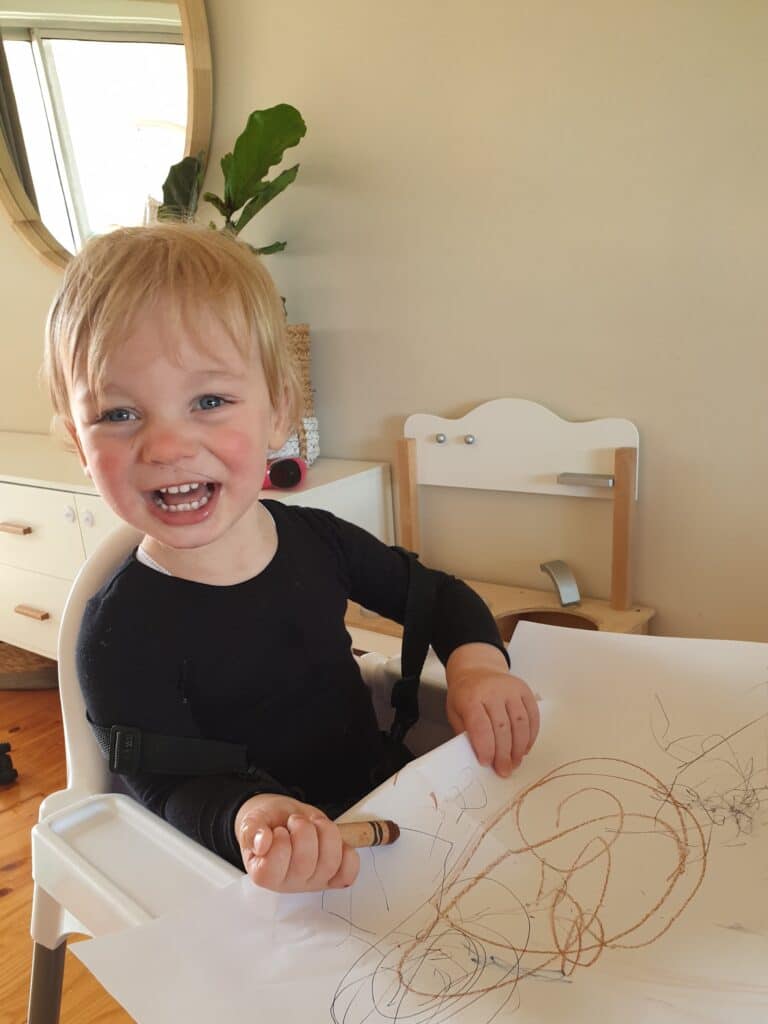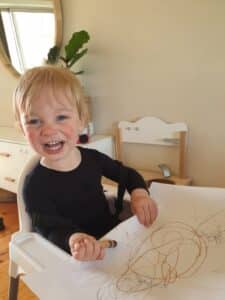 Happy Hudson is just 18 months old but has already given his parents many surprises! His mum Katrina says falling pregnant with Hudson was just the first shock – it was not a planned pregnancy, but a happy surprise. With 2 young girls already, Katrina and her husband Mark thought they knew what to expect when they discovered at 10 weeks she was pregnant again, however the shocks continued as Katrina developed gestational diabetes for the first time. Followed by the devastating and shocking news of suspected TSC in their unborn baby.
It was during a growth scan at 32 weeks when the scan showed something abnormal. Katrina was sent off for an MRI to further investigate. Her unborn baby was cleared of artifact in the brain however it was then they saw multiple brain tubers – an apparent coincidence and a lucky one at that for if Katrina had not been sent for this MRI an early diagnosis of TSC would not have been made. It was at this time Katrina and Mark heard about Tuberous Sclerosis Complex for the first time as the specialist indicated the tubers could be a number of things, including TSC. It wasn't until after Hudson was born and he was a few days old that his TSC diagnosis was confirmed with a blood test.
Katrina shares that while this TSC diagnosis filled her and her husband Mark with fear, sadness and anxiety about what their son's future would look like, they feel thankful they were able to be on alert for any TSC symptoms that may develop from very early on. These early days were very difficult, filled with tears – although not Hudson's. He was a very happy baby!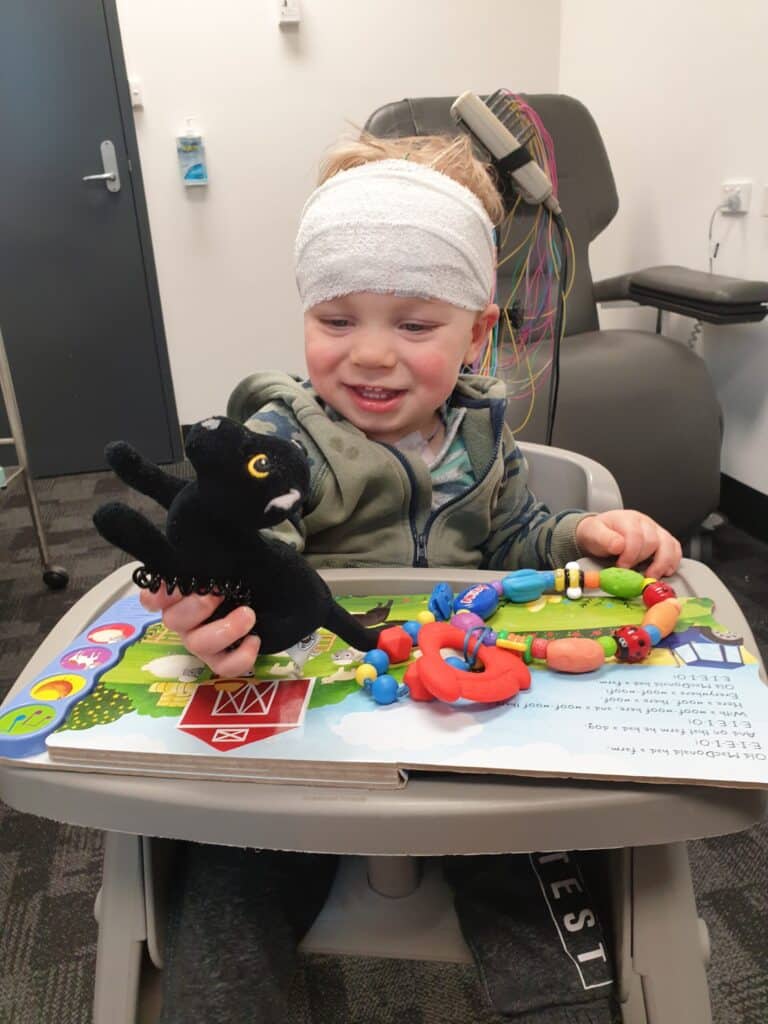 Because Hudson's parents had been well informed about the various signs and symptoms of TSC thanks to their early diagnosis by their expert team at Adelaide's Women and Children's Hospital they were aware of what the white patches were when they developed on his legs at around 3 months. And then when Hudson had a one minute long focal seizure at around 4 months his parents knew exactly what to do. Katrina captured the focal seizure on video and sent it straight off to their neurologist who they coincidently already had an appointment scheduled with the very next day. Within 24 hours of Hudson's first seizure he had an EEG that confirmed seizure activity and he was immediately started on TSC medicine, Vigabatrin, to control his seizures.
An MRI done shortly afterwards showed Hudson had many tubers in his brain, plus two small tubers in the lower section of his heart, one on his kidney and one on his right eye. Regular check-ups with ophthalmologists, nephrologists and neurologists showed the only tuber causing any concern was one on his brain – which was growing. They now have to take a nerve-racking watch and wait approach with 6 monthly brain scans to monitor the growth of this tuber. If the MRI shows continued growth there is a plan in place to begin Everolimus.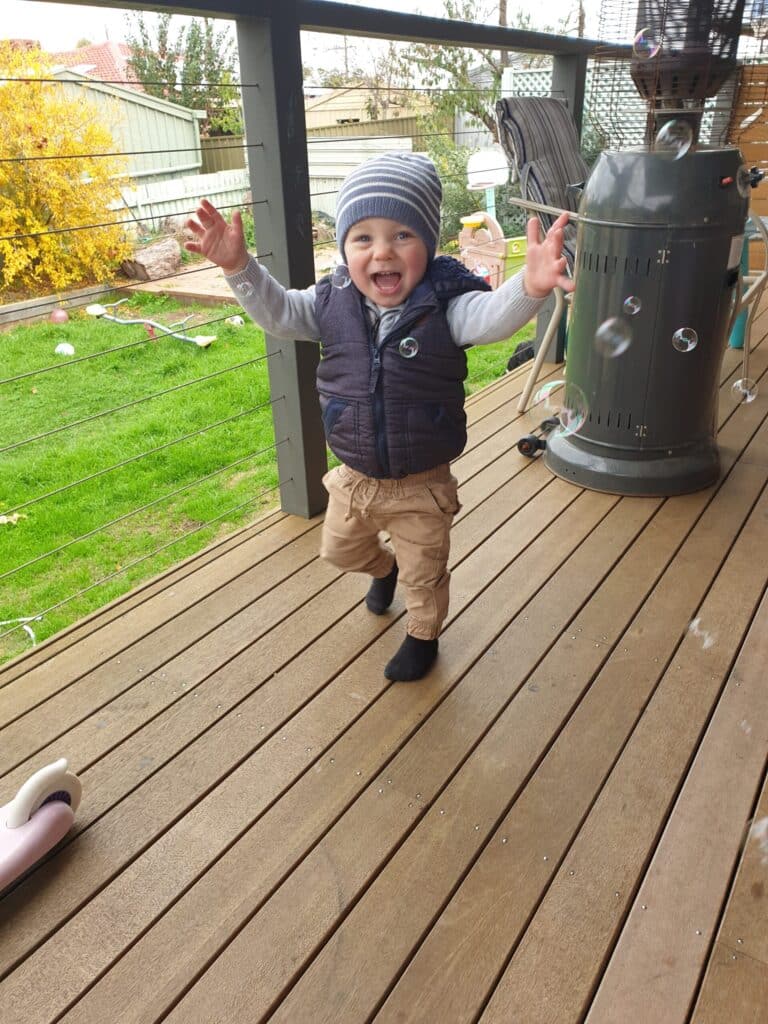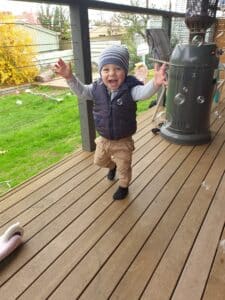 This has been a disappointing development as Katrina was hoping to be able to return to work and enrol Hudson in child care, however the family has had to hold off on moving forward with this plan until more is known about how Hudson may react to starting new treatment if it is required. Everybody responds differently to this medication so once again Hudson's family is facing much uncertainty.
Overall Hudson is doing really well, he is a happy and social little boy. He loves kicking the ball, climbing, dancing and chasing his two dogs and two big sisters around. Katrina and Mark feel incredibly grateful Hudson's development does not seem to be too impacted by his TSC so far and he is meeting important milestones. He sat up all by himself at 6 months old. Crawled at 9 months and started walking 2 days after his first birthday. He is a good eater and sleeper. While there is some nervousness around his speech, he is making some appropriate babbling noises and his parents are monitoring his speech development closely.
The many challenges of life with TSC has been made a little easier thanks to their incredibly supportive village made up of family, friends and healthcare professionals. The old adage of 'it takes a village to raise a child' certainly is true for this family and their third child. Katrina and Mark shared how fortunate they feel to have access to a dedicated team of caring doctors who are experts in TSC and confident in their approach to giving Hudson the best opportunities through early intervention treatments. And there have been a village of incredibly kind and supportive friends who regularly check-in and offer help, support, meals, and child-minding. Even though they wouldn't have gotten through this past 15 months without their village, Katrina says nobody can really understand what they have been going through unless you have a child with TSC yourself. Katrina was grateful that the TSA team could introduce them to another local mother of a child with TSC to be able to talk and connect with someone who truly understands.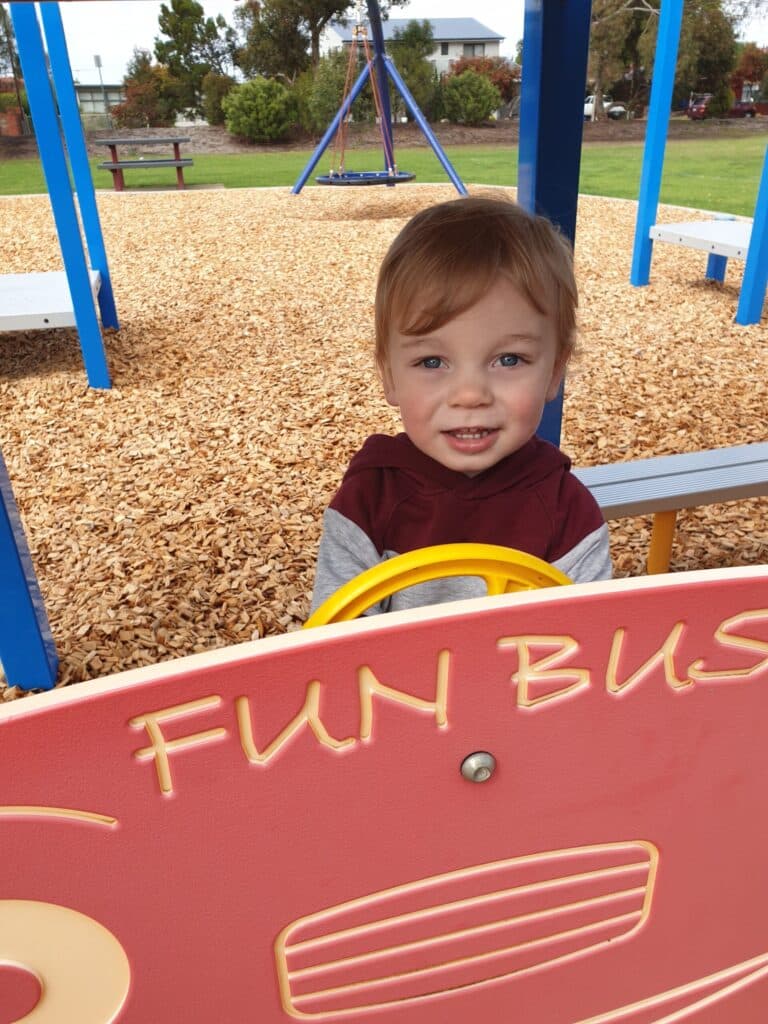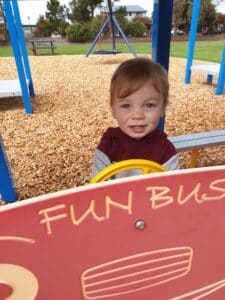 Although Katrina admits they only recently reached out to TSA for help she says she 'wished I did it sooner'. Having access to TSA's telehealth nurse, hopeful stories about other families living with TSC, and connecting with a family they know also living with TSC have all helped them enormously and they are happy to know there is such good support there when they may need it.
Part of the fear with TSC for Katrina and Mark was not knowing anyone else that has TSC and relying on google searches that often give an overload of information – in the early days she says you don't want to see everything that may happen to your child. She says sometimes the fear at the start of a TSC journey is harder than actually living with TSC. Now they have information, support and a plan she is confident they can manage the changes and challenges that may come.
Katrina says TSA's new Parachute Pack is amazing and she wishes she had been handed one when they suspected Hudson had TSC.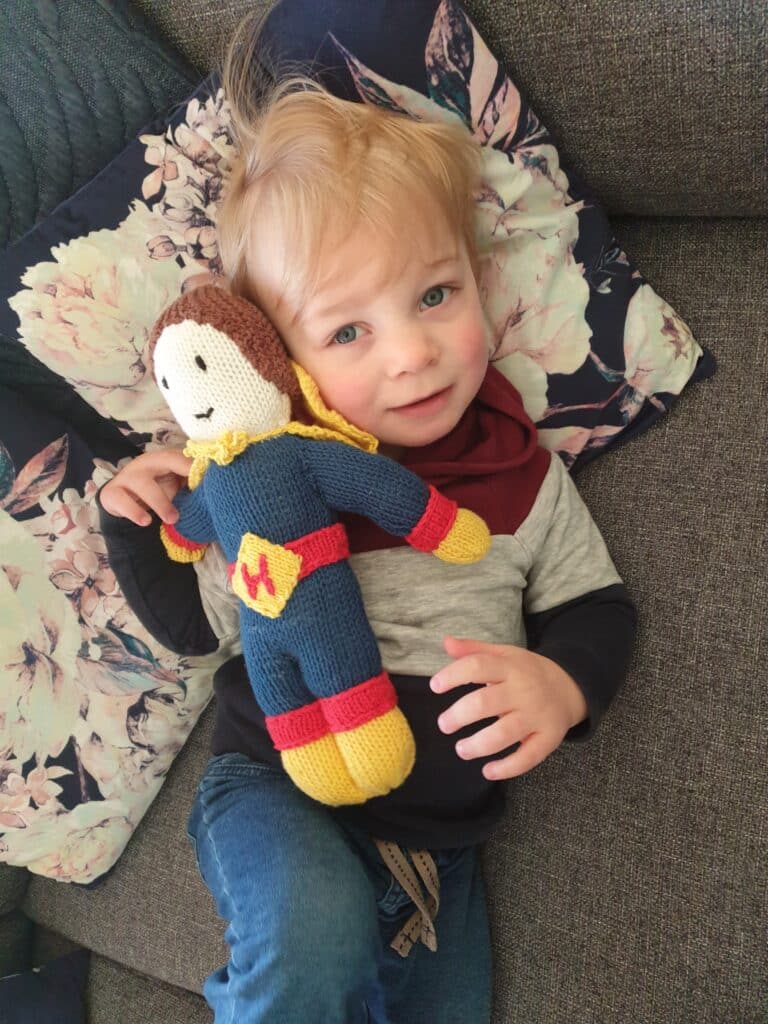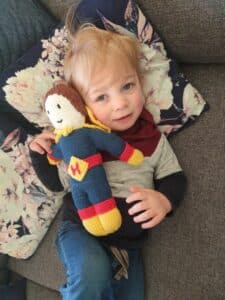 Katrina and Mark feel fortunate TSA has attracted so much support for helping families like hers. She feels early intervention and research in this area is critical to helping kids like Hudson and says 'if we didn't know to be ready for seizures we would likely have missed the focal seizure which would have led to delayed treatments. Without early diagnosis and information on TSC along with an open dialogue with TSC health professionals about what to look for Hudson may have missed out on this critical early treatment'.
Hudson's doting big sisters Poppy and Indiana who are 3 and 5 years old are coping well and are caring and nurturing of their little brother. Katrina and Mark are looking forward to reading our Tubee children's book to them to help explain Hudson's condition. Poppy, the eldest child isn't just great with her little brother, but looks after her mum when she crumbles too. Although Katrina says she crumbles a lot less now than she did in the early days thanks to all the wonderful support she has around her.