Become a TSC Champion today by signing up to make recurring monthly donations to support people in Australia living with TSC. Simply check the box below to make your donation occur automatically each month.
Regular monthly donations are vital to ensuring that non-profit organisations, like us, can continue to fund ongoing programs that meet the needs of the TSC community we serve and support.
We recognise our regular givers as TSC Champions. Join our team of TSC Champions today and make a difference for individuals facing the daily challenges of life with TSC.
How your donation helps
$50    allows us to answer a single support or information request
Families and individuals contact us by phone, email and social media. We provide accurate and up to date information about various aspects of TSC. We can also refer them to resources that can help them such as a medical professional with TSC knowledge in their area
$125    allows an individual with TSC or their carer to attend an information event
Our zoom events provide an opportunity for people affected by TSC to learn more about the disease and meet others living with TSC. These can be life changing experiences for many.
$450    allows us to update one of our medical information pages
Our medical information pages are the only source of accurate TSC information tailored to the needs of TSC patients and their families in Australia. The significant achievements of TSC research means that these information pages require regular revision.
Your donation today will help us continue to provide our trusted information and support services to individuals and families living with TSC by:
Maintaining this website, the only online source of TSC information for families living in Australia
Publishing and printing our magazine Reach Out
Providing phone and email support
Organising and hosting educational events
Advocating for improved services and treatment for families affected by TSC
Funding research into TSC
Our donors have also enabled TSA to champion these major research projects in Australia:
International clinical trial of medicinal cannabis for epilepsy in TSC
Australian health economics study, examining out of pocket expenses of families with a child with TSC
SEALS Genetic Diagnostic Laboratory, the first laboratory in Australia to offer genetic testing for TSC
Funding an Australian clinical trial into a new medicine for the signs of TSC on the skin
The vast majority of your contributions go directly to providing these important services and research. Much of our work is done by volunteers, working in their homes. This keeps our costs low, and ensures your money goes directly to support people living with TSC. Your support, however big or small, is greatly appreciated.
Yes, I want to make a donation to help families living with Tuberous Sclerosis.
Donations are non-refundable contributions to Tuberous Sclerosis Australia Incorporated. Please contact us if you require more information.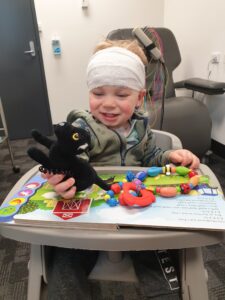 Other ways you can help individuals and families living with Tuberous Sclerosis
Our members make an annual financial contribution and have a say in how Tuberous Sclerosis Australia is run. Membership is open to anyone and includes hundreds of individuals, families and health professionals around Australia.Sign up today and receive a free copy of Reach Out.
Our TSC heroes sign up to participating in personal challenges while seeking donations from friends and family. Sign up today and receive a free TSC Hero t-shirt.
You can make a contribution through donating your time and expertise to TSA. Short and long term opportunities available.
We're so lucky to have people willing to walk, run, bake, shave and much more for TSA. Join in an activity run by someone else or come up with your own activity. Our fundraisers are known as TSC Heroes and have collectively raised over $100,000. You too can be a Hero for people with TSC.
Leaving a gift in your will can make a lasting difference to people affected by Tuberous Sclerosis.