Clare Stuart, general manager, TSA.

In addition to early surveillance and surgery, there are two other areas of research that have the potential to deliver new treatment options for people with epilepsy caused by tuberous sclerosis: mTOR inhibitor medicine and medicinal cannabis.
Both of these are in clinical trial stage and are not approved treatments in Australia. This article reviews what we know about these treatments and does not replace advice from your own medical professional. Like all information TSA publishes, please consult your neurologist before taking any action based on the information in this article.
mTOR inhibitor medicines
The term mTOR inhibitor refers to a group of medicines. The generic (official) names for the two main medicines are Sirolimus and Everolimus. In Australia, Everolimus is marketed under the brand name Afinitor.
In an individual with TSC, their cells are unable to produce either the protein called TSC1 or the protein called TSC2. mTOR inhibitor medicines seem to do a similar job in the body as the TSC1 and TSC2 proteins, controlling how many cells grow and how large they grow. Scientists think this is the reason the medicines are effective in reducing the size of the tumours in some people with TSC.
The clinical trials investigating mTOR inhibitor use for SEGAs (EXIST-1) and kidney AMLs (EXIST-2) found some evidence of improvements in epilepsy in patients taking an mTOR inhibitor. This led to the design of a clinical trial of Everolimus to treat epilepsy in people with TSC. The results of this study were published in September 2016. For a summary of this publication, see our research news post.

The results of this study may be used by the medicine manufacturer to seek an approval from the therapeutic goods administration (TGA) for this medicine to be used as a treatment for epilepsy in TSC. Future research may be needed to understand which patients benefit most from this medicine.
Medicinal Cannabis
Treatment of diseases with cannabis is a complex issue. Factors contributing to this complexity include:
legal issues surrounding the use of cannabis as an illicit drug;
misinformation in the media, often reporting on anecdotes;
the plethora of different products that might be derived from the group of plants referred to as cannabis;
the hypothesis that benefits of cannabis may be linked to multiple chemicals working together, rather than a single chemical that can be isolated in a medicine.
Like any new medicine, research is required to understand whether this product is effective, to determine the optimal dose that balances maximising medicinal effect while minimising side effects and ensuring safe and understanding interactions with other treatments. This research will build on the experiential knowledge gained by use of cannabis for various illnesses throughout human history.
In tuberous sclerosis, cannabis derived medicines are being researched to treat epilepsy. The next stage of the TSC research is an international clinical trial that will have several sites in Australia. In addition, there are several projects around Australia investigating the use of cannabis products to treat epilepsy. All of these studies are focusing on people for whom existing treatments have failed to control their seizures.
If you think that medicinal cannabis may be an option for you or someone in your family you should speak with your neurologist. This is particularly important in a complex condition like TSC and to monitor possible interactions with other medications.
Further information
Elizabeth Thiele, neurologist and TSC Clinic director from Boston, USA, spoke about this area of research at the 2015 Australian TSC Conference. This video, which includes a summary of the research already completed in the USA into the use of cannabis medicines for people with TSC, is available to view online. She concluded her conference session with this summary:
"This is not a silver bullet for epilepsy in TSC. It is not the silver bullet for epilepsy in anything. But I think it is a very safe and well tolerated medication and I know it can be helpful for some people."
Epilepsy Action Australia provides information on medicinal use of cannabis to families throughout Australia. To subscribe to their regular emails on this topic, go to https://www.surveymonkey.com/r/FF6Q7TX
Details of the TSC specific clinical trial using one cannabis derived medication are at https://clinicaltrials.gov/ct2/show/NCT02544763
The Lambert Initiative for the use of cannabis to treat epilepsy https://sydney.edu.au/science/lambert/
An in-depth look at some of the legal and social issues of medical cannabis in The Conversation https://theconversation.com/weekly-dose-cannabis-has-been-used-medicinally-for-millennia-why-is-legalising-it-taking-so-long-56064
Information from each state health department on medicinal cannabis:
ACT  https://www.cmd.act.gov.au/open_government/inform/act_government_media_releases/meegan-fitzharris-mla-media-releases/2016/medicinal-cannabis-scheme-to-be-established-in-the-act
NSW  https://www.medicinalcannabis.nsw.gov.au/clinical-trials/pediatric-epilepsy-trial
TAS https://www.dhhs.tas.gov.au/__data/assets/pdf_file/0012/217110/Medical_Cannabis_Fact_Sheet.pdf
QLD https://www.qld.gov.au/health/conditions/all/medicinal-cannabis/ and https://www.health.qld.gov.au/publications/system-governance/legislation/reviews/medicinal-cannabis/overview-medicinal-cannabis-2016.pdf
VIC: https://www2.health.vic.gov.au/public-health/drugs-and-poisons/medicinal-cannabis
WA https://healthywa.wa.gov.au/Articles/A_E/Cannabis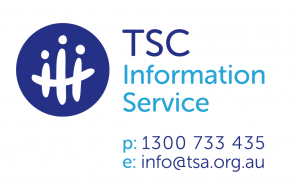 The TSC Information Service is available to help answer your questions about any emerging treatment options for any aspect of TSC. You can email [email protected] or call 1300 733 435.