TSA is hosting an online discussion about the health care care of adults living with TSC on Wednesday 14 September 2022 at 7pm AEST
We know that the often fragmented nature of health care for adults living with TSC continues to present issues for many in our TSC community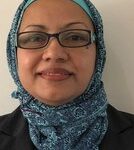 We hear your frustrations at having to co-ordinate so many hospital appointments, at the lack of communication and the complexities of the health system. It's not an issue that can be 'fixed' overnight, but it is a discussion we can start to have.
In our upcoming zoom discussion, Dr Zebunnessa Rahman (adult neurologist and epileptologist, Westmead Hospital, Sydney) and Dr Matt Sypek (nephrologist, Royal MelbourneHospital and Royal Children's Hospital, Melbourne) will present a summary of the management and surveillance needed by adults living with TSC and talk to some of the issues in caring for adults living with TSC from a health system perspective. We will then have an open discussion about the care that exists and how it might be improved.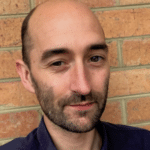 This is a must-attend event for adults living with TSC and all parents and carers of adult-aged children living with TSC. This free zoom event will bring together members of our TSC Community and TSC health professionals working with adults.
Expected run time: 80-90 minutes.
This event is free for our TSA Community and TSC Health Professionals.