Tuberous Sclerosis Australia believes it is important that individuals with TSC have access to health professionals that have experience in managing Tuberous Sclerosis and have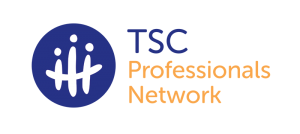 made a commitment to stay up to date with best practice in the diagnosis, surveillance and management of TSC.
The network is a listing of health professionals that have made this commitment and may be helpful when:
A person with TSC is seeking a second opinion;
A health professional is looking for expert advice to assist them in caring for a person with TSC;
A person with TSC is looking for a new health professional because they are moving area or transitioning from paediatric to adult services.
The network is not currently published. It is used by TSA staff and volunteers to respond to enquiries from TSC affected individuals, their carers and their primary care doctors.
To join the network, please send your details to [email protected]