Thank you for shining a light on TSC
We did it! Yesterday, 15 May TSA celebrated TSC Global Awareness Day with our second Light the Way Giving Day. Thanks to the generosity of our TSC Community over $57,700 was raised and landmarks across Australia lit up with blue lights to help shine a light on TSC.

Thanks to your generous support TSA has raised enough funds to continue to run our telehealth nurse service for another year. We are grateful to everyone who got involved and helped us save this invaluable TSA service.

There are so many people to thank for making this event such a success for anyone living with TSC. Our heartfelt thanks go out to:

• Indi who lives with TSC and her mum Michelle from Brisbane who inspired more than 30 buildings and landmarks to go blue for TSC (pictured)
• Our Light the Way Ambassadors who inspired so much support from their family and friends
• The match givers who made a major gift in the lead up to the day enabling us to run a double your donation campaign
• Members of the TSC Community who visited the landmarks and took photos
• All the families who shared their story to raise awareness about life with TSC
• Emma Memma (former Yellow Wiggle) for sharing a post about TSC with her 100,000 followers
• Mimi Rossano, Roxie's mum, who created the Light the Way video and beautiful designs pro-bono
• Closer PR agency for getting us some media coverage on Radio National news
• And lastly, THANK YOU to everyone who generously donated.

Your compassion and generosity will truly make a difference for the children, adults and families living with TSC.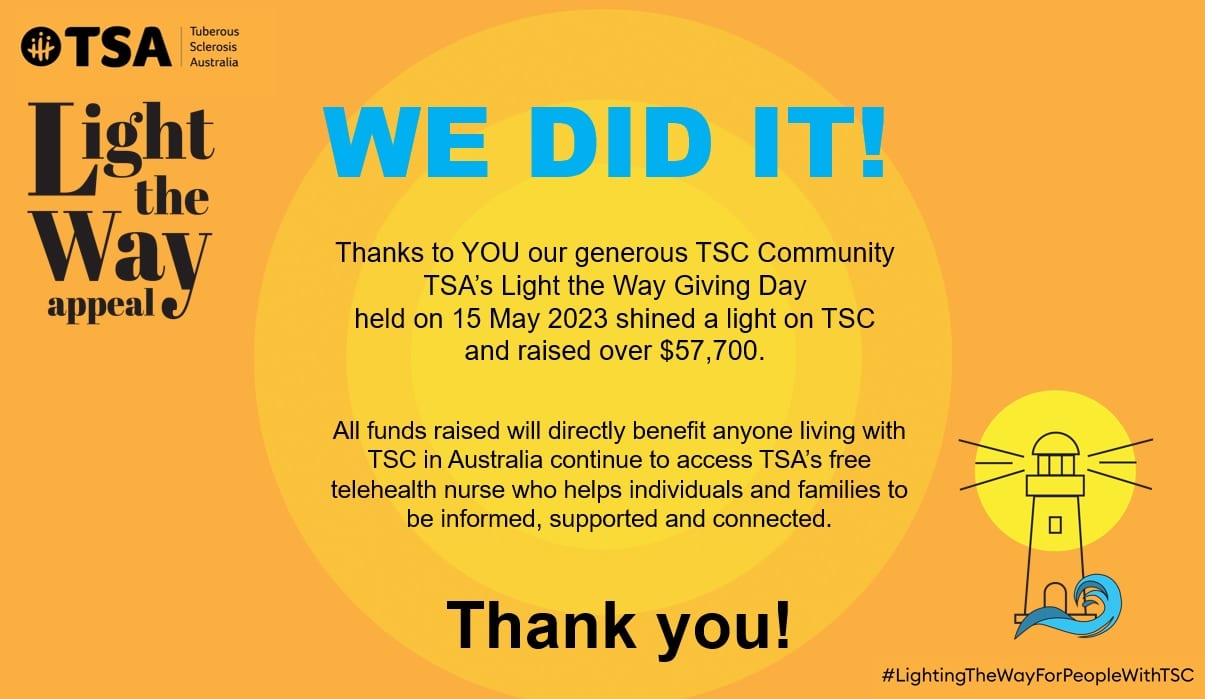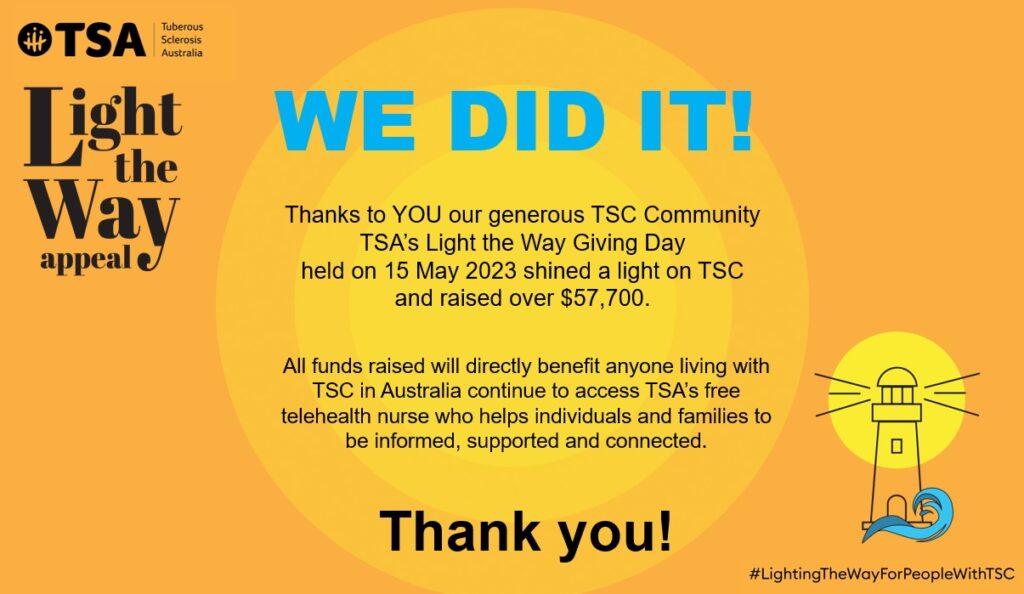 Check out all the photos of Australian landmarks lighting up for TSC: