TSC Associated Neuropsychiatric Disorders: including learning, behaviour, autism and anxiety
These educational events are for people with TSC, their family members and interested health professionals. TSA is also working with our TSC Professionals Network members to hold events specifically for health professionals to increase their understanding of TAND.
Planned educational events in 2018:
ADELAIDE 26 AUGUST
BRISBANE 8 & 9 SEPTEMBER
SYDNEY 22 SEPTEMBER
Limited travel funding may be available for the Brisbane meeting, pending grant outcomes.
These events can only go ahead with your help
Do you know of a business who would consider sponsoring these events? Can you make a donation to these projects? Call Kate on 0434 391 430.
Guest Speaker: Professor Petrus de Vries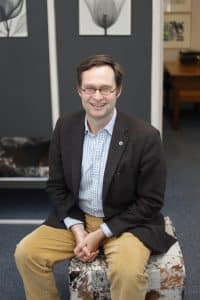 Professor Petrus de Vries is a child and adolescent psychiatrist at the University of Cape Town, South Africa. He developed an interest in tuberous sclerosis complex (TSC) while training and working in the UK and has since become a clinical and research leader in the field. Petrus is the chair of the consensus conference panel that defined the term TAND to capture all of the neuropsychiatric aspects of TSC and developed the TAND checklist. Petrus will be in Australia for various meetings and projects this year and has kindly volunteered his time for these events.
Get involved
Contact us about joining our organising committee for these events.