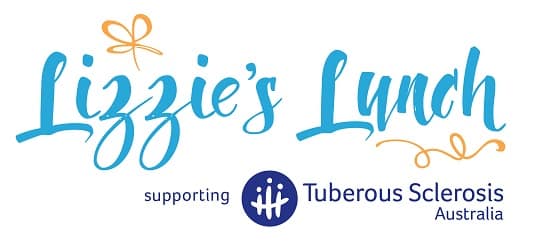 Lizzie's Lunch
Sunday 25 June 2023 from midday at Hills Lodge, Castle Hill, NSW
Lizzie's Lunch is a fundraising event held in June each year at the Hills Lodge, Castle Hill supporting TSA (Tuberous Sclerosis Australia). Tickets are now on sale for the 10th annual Lizzie's Lunch. We hope you will join us to celebrate the life of Elizabeth Pinkerton and raise much needed funds for the organisation that is part of her legacy, TSA (Tuberous Sclerosis Australia). We look forward to seeing you there.
Lizzie's Lunch tickets are $100 per person. Your ticket price includes a sit down two course lunch, welcome drink on arrival and a contribution to TSA. There are lots of fantastic prizes to be won. We hope to see you there!
If you can't join us this year, please consider making a donation to the event instead.
About Lizzie's Lunch
This event has raised more than $135,000 since its inception in 2014 making a huge difference to the information and support services that are available to people living with this devastating rare disease. If you'd like to know more about setting up and running an event like this, please read this article: Lizzie's Lunch Reach Out October 2021
About Lizzie
Lizzie Pinkerton was a vibrant young woman with a cheeky sense of humour. She lived with TSC and associated polycystic kidney disease that ended her life in 2010. Sue Pinkerton (Lizzie's Mum) and her family organise Lizzie's Lunch each year to remember Lizzie and the impact of her life on all those who knew and loved her.
How can you help?
We'd love you to get involved in Lizzie's Lunch. Here are some ideas for how you can help:
Ask businesses to donate their products or services as raffle or auction items
Convert your frequent flyer points to a shopping voucher TSA can use as a prize
Donate bottles of wine for the mystery wine wall
Sponsor the event or help introduce us to a Corporate Sponsor
Volunteer to help us prepare and run the event
Most importantly, come along and enjoy the day.
To get involved please connect with TSA's Fundraising Manager Kate Garrard on 0434 391 430 or email [email protected] or contact us.