Thank you for considering becoming a Platinum, Gold, Silver or Bronze member of TSA. We rely on your ongoing financial support to provide our essential information and support services to families affected by TSC.
Memberships are valid for the current financial year. Memberships paid in April, May and June each year apply to the following financial year. You can now choose to auto-renew your membership each year.
If you would prefer, you can make a one-time or monthly donation
If you are already a member, you can renew your membership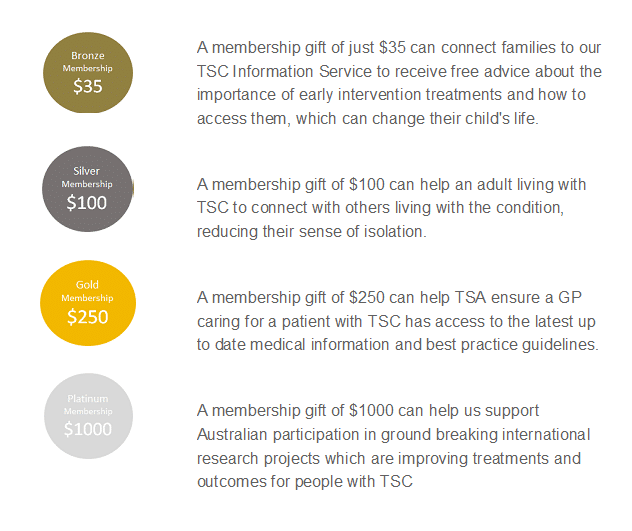 Yes, I want to become a member of Tuberous Sclerosis Australia
Join TSA as a Platinum, Gold, Silver or Bronze member by making a yearly contribution. We will email you when your membership is due for renewal.
All information collected by TSA and provided by you is in accordance with our Privacy Policy https://tsa.org.au/about-us/policies/