Thank you to everyone who has generously donated to the campaign so far. Our running total is at just over $5,000. We are well on our way to our $10,000 goal.

Why we need you

Tuberous Sclerosis Complex (TSC) is a devastating disease that most people have not heard of. Even the majority of medical professionals have inadequate knowledge of it and how best to treat it.

Advances in TSC research mean that earlier and targeted treatments can reduce the impact of the disease. We need to share this important information at the time of diagnosis.

Every year in Australia 50 babies will be born with TSC. A disease that causes tumours to grow on a baby's brain and heart and later in life on kidneys, lungs and skin. A disease that frequently causes severe epilepsy, autism and intellectual disabilities.

There is no cure.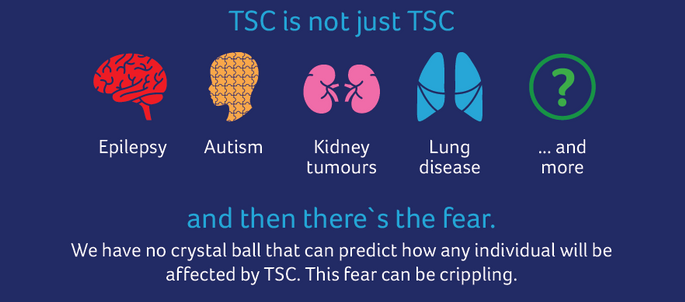 The problem

There is a lack of accurate information and support available to families at the time they receive the devastating TSC diagnosis.

Greta (pictured above and below) was born with TSC. Her mum Bridie recently shared with us the frightful story of Greta's TSC diagnosis. The paediatrician who diagnosed Greta had very out-of-date and inaccurate information about TSC – but her family didn't know that at the time. Bridie was told that her unborn baby would be "born with no quality of life at all and they should start to think about palliative care." The family were beside themselves with shock and sadness. "This doctor's misinformation made that day the worst day of my life. It was just horrible."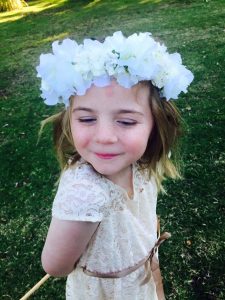 Greta is now 9 years old and a joyful part of her family and community. She loves dancing, singing and horseriding.

We continue to hear from parents of children with TSC that they wish when their child was diagnosed with TSC their doctor had presented them with accurate and up to date information about what happens next.

The solution

TSA's hope for the future is that no family should be given incorrect information which causes so much unnecessary fear and anxiety. Our focus on providing information and support to families can be transformative. Without the right information, Bridie says she may have terminated the pregnancy.

Our new diagnosis resource will focus on the information that is most relevant to babies diagnosed with TSC. It will provide answers to questions on genetics, epilepsy and early development that are front of mind when new parents are given this diagnosis. Stories from real Australian TSC families will provide balance and offer hope for the future.

Each family will take home our new diagnosis resource that will also connect new parents to TSA's Information Service. This service can connect them to TSC expert health professionals, introduce them to other families living with TSC and answer questions as they come up.

By making this resource available through health professionals and online we can reach these parents and reduce the fear and anxiety a new diagnosis of TSC brings.

We need your help to make this resource a reality. TSA relies solely on donations from people like you to help individuals with TSC. We receive no government funding and are the only organisation in Australia dedicated to helping individuals with TSC.

Can you help us raise $10,000 so everyone diagnosed with TSC receives a tailored pack of accurate information and someone to turn to in their time of need?

We can't do it without you.

Feel good this Christmas and donate now.

Please donate if you can and help us spread the word to your family and friends and ask them to help make this project a reality for every one of the 50 babies that will be born with TSC next year.

You can help us connect, inform and support families at the time of diagnosis. Your donation will make a positive change in the lives of everyone affected by this devastating disease.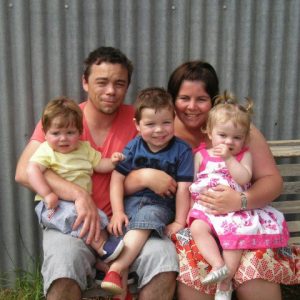 Thank you for giving the gift of hope to these families, families like Greta's.