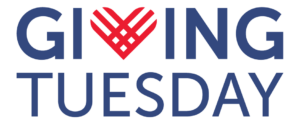 Today is #GivingTuesday, a global generosity movement, unleashing the power of people and organisations to transform their communities and the world.
Our vision is that together we can create a better life and more hopeful future for every individual living with TSC in Australia
We focus on connecting and supporting people affected by TSC throughout Australia and providing up-to-date information on TSC treatment and management. We work directly with people affected by TSC and their family members. We also work with health care professionals and researchers in Australia and around the world.
You are our strongest ally in achieving this vision.
This #GivingTuesday, please consider continuing to support our work by creating a Facebook fundraiser to share your own personal connecting to supporting our work. Please find instructions for how to do this here.
Making a direct donation to TSA is also greatly appreciated.
Thank you for supporting us this #GivingTuesday!