You are invited to our TSC Community Virtual Conference.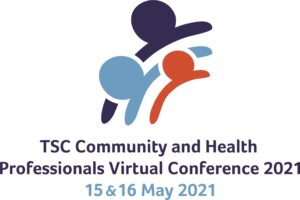 Saturday 15 May 1pm-5pm AEST and Sunday 16 May 9am-12.30pm AEST (online)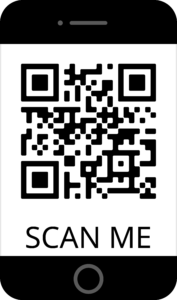 The conference provides a unique opportunity to hear from and ask questions of expert TSC health professionals, including international keynote speaker Dr Darcy Krueger, Paediatric Neurologist at Cincinnati Children's Hospital. Want to know who else is talking, what about and when?  Scan the QR code for details.
This is a must attend event for everyone affected by TSC, including adults, families and carers.
Funding is available to assist attendees in Australia & New Zealand attend this event. Just tick the relevant box on the registration form.
What will be discussed at the event?
Conference Poster_Community_Days and Times
This is the first TSC-specific conference held in Australia since 2015.
All sessions will be held online and will include time for your questions.
There will also be time to make connections with other families living with the challenges of TSC which we know is one of the highlights of this event. There will be discussion groups specific to geographic location, including New Zealand.
Can I get financial assistance to attend the event?
IN AUSTRALIA
TSA is a recipient of funding from the Commonwealth Department of Social Services to assist individuals in Australia to participate in this event. This grant funding will cover the event fee for eligible attendees.
You are eligible for this funding if:
you have TSC or LAM yourself or

someone in your household who has TSC will be attending the conference with you
To take advantage of this funding and register for free simply tick the relevant box on the registration form.  
IN NEW ZEALAND
If you require financial assistance in order to participate in this event, TSCNZ is generously sponsoring people affected by TSC in New Zealand to attend this event. If you live in New Zealand and would like to take advantage of this sponsorship please tick the relevant box on the registration form. 
Who is organising this event?
The conference is hosted by TSA and we warmly welcome the participation of TSCNZ.  Development of the program has been done in consultation with an expert steering committee who have kindly volunteered their time and expertise.
TSA thanks the members of our conference steering committee for helping us to develop the conference program:
Dr Kate Riney (Paediatric Neurologist & Epileptologist and Lead Clinician, Queensland Children's Hospital, Brisbane, Queensland)
Dr Katherine Howell (Paediatric Neurologist & Epileptologist, Royal Children's Hospital, Melbourne, Victoria)
Dr David Mowat (Clinical Geneticist and TSC Clinic Co-director, Sydney Children's Hospital, Randwick, New South Wales)
Mark Francis (Nurse Consultant, Neurology and Clinical Neurophysiology, Adelaide Women's and Children's Hospital, South Australia).
I get all my information about TSC from my doctors and from the internet. Why should I attend?
The event is a chance to hear from international TSC expert health professionals and also learn about the experiences of other people who are living with TSC.  
We're yet to hear from an attendee at one of our educational events that regrets attending. 
How long does the event go for?
The event runs from 1.00pm-5.00pm AEST on Saturday and from 9.00am-12.30pm AEST on Sunday (online). 
Most sessions are 20-30 minutes in length with plenty of refreshment breaks. 
Can my family members or other interested people participate?
Absolutely. We know that many people are involved in supporting a person with TSC and we welcome anyone who would like to participate in the event.  The event fee covers you and everyone in your household attending the event. And, if you or anyone in your household who will be attending has TSC or LAM, your event fee can be covered by a government grant. Simply tick this box on the registration form.   
TSA's Community and Health Professionals Virtual Conference 2021 has been made possible thanks to the generosity of the following sponsors:
GW Pharmaceuticals, UCB Pharmaceuticals and The Ian Potter Foundation
TSA would also like to acknowledge the generous support of the Commonwealth Department of Social Services.
Important note: TSA's conference and activities are not in any way influenced by the commercial interests of the for-profit companies we work with. We welcome you to read more about our policies on working with pharmaceutical companies at https://tsa.org.au/about-us/policies/