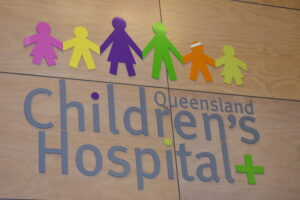 Dr Kate Riney and the team at Queensland Children's Hospital are currently recruiting patients for a formal phase II/III trial of topical rapamycin (sirolimus) for facial angiofibromas. 
Some funding for interstate travel is available, making this trial available for eligible individuals with TSC across Australia. 
Patients, aged 6 to 65 years, need to be treatment naïve, ie, have not received rapamycin/sirolimus, everolimus, or temsirolimus within 3 months of enrolment.  Patients who have received laser therapy or surgical therapy within 6 months prior to trial enrolment are unfortunately ineligible.  Certain other eligibility criteria apply. 
The goal of the trial is to obtain the data for FDA approval with the aim of making topical rapamycin (sirolimus) more easily and widely available.
If you'd like more information about the trial, including eligibility criteria, and/or want to get in touch with the team, please go to:  https://clinicaltrials.gov/ct2/show/NCT03826628   Please note that the telephone number shown for Melissa Neylan should read 07 3069 7267.