TSA was established by volunteers from the TSC community and those with a personal connection to TSC remain closely involved with TSA. We acknowledge and thank our previous leaders particularly Lynn Wilson and Sue Pinkerton.
Management Committee
The Tuberous Sclerosis Australia Committee is a dedicated set of volunteers. Many have a personal connection to TSC including having TSC themselves or a family member with TSC.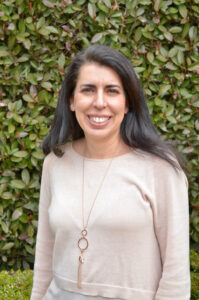 Debbie Crosby, President
Debbie and her husband Anthony have two beautiful daughters, Alana and Sophie. Alana was diagnosed with TSC at seven months old and has autism, a developmental delay and epilepsy. Through TSA, Deb and Anthony have met many other families in the same situation as them and Deb decided to join the committee so she too could help other families. Debbie has a career in Community Services.
Michael Jones, Vice President
Michael has extensive business & not-for-profit experience gained with a number of different organisations, most recently Asthma Australia. Michael does not have a personal connection with TSC but was moved to make a difference for people living with the condition.
Nova Young, Treasurer
Nova joined the TSA Committee in October 2020. She lives with a family member who has TSC and wants to make a positive contribution to the TSA community. Nova has significant financial experience across many industries and is a Chartered Accountant and member of the Association of Corporate Treasurers. Nova lives in Melbourne, Australia.
Alison McIvor, Secretary
Alison joined the TSA Committee in November 2015 and served as Secretary from 2015 to 2019. She stepped back into the role from November 2022. Alison has a personal connection to TSC through her family. Alison's background includes the financial services and not-for-profit sectors, where she has worked for many years in a range of marketing, business development, management and operations-focused roles.
Rob Rossano, Committee Member
Rob joined the TSA Committee in 2021, having already facilitated several events and been a very successful fundraiser for the organisation. Rob is a Senior Consultant with many years of experience in facilitation, training, coaching and managing organisational change. He is also dad to Roxie (who lives with TSC) and Teddie.
Sze-Ann Woon, Committee Member
Sze-Ann lives in Perth, Western Australia and joined the Committee in 2022. She is an infectious diseases physician and has a young son, Karamo, who was diagnosed with TSC at 3 months of age. As a parent and a doctor, Sze-Ann understands the difficulties of navigating the health system and wants to do more to advocate for children like hers with rare conditions.
Regional Contacts
Our volunteer regional contacts provide peer support over the phone and in their local areas. They work with local families to share information and experiences. To protect their privacy, we do not share their contact details here. Please
contact us
to get in touch with them or complete the connect with your local regional contact form below.
ACT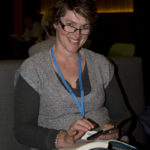 Dawn Bowra
Dawn has been involved with TSA for over a decade. Her daughter Emily was diagnosed with TSC at seven months old. Dawn found connecting with and hearing other TSC family's experiences in those early days, and for the years that followed, helped understand what to expect and how to lose their fear and find their fight. Dawn welcomes families in the ACT to contact her for local help and support.
New South Wales
Debbie lives in Sydney and her eldest child, Alana was diagnosed with TSC as a toddler. Alana is a teenager now who lives with a wide range of TSC symptoms including epilepsy and autism. Debbie has been involved with TSA by helping and supporting families with TSC for over ten years and has a lot of knowledge about the disease and treatment options, and about local services too. Please reach out to Debbie if you would like to connect with another family with a lived experience in NSW.
Queensland
Christy has been a regional contact on the Sunshine Coast of Queensland for several years. Her youngest son Lachlan has TSC. Christy is happy to talk to any local families and help share stories and connect about the ups and downs of life with TSC.
South Australia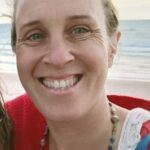 Claire Young
Claire lives in metropolitan Adelaide. Her son Felix was diagnosed with TSC in infancy and is now in primary school. Claire works part time as a counsellor. She has spent and will continue to spend many hours watching webinars and reading all the latest research papers on TSC so that she feels informed. Felix is an outpatient of the WCH. Claire is well connected with two local TSC families and they often share our joys and sorrows depending on the day.
Tasmania
Georgie lives in Launceston with her three children, the eldest of whom was diagnosed with TSC as a baby.  Georgie has participated as a TSA Committee member and joined our team of TSC Heroes.  She is happy to share knowledge and provide support and assistance to families affected by TSC in Tasmania.
Victoria
Narelle has been a valuable volunteer with TSA for almost a decade and has a wealth of knowledge and experience with TSC. Her eldest daughter, Lily is a teenager and was diagnosed with TSC at thirteen months of age, after suffering a series of tonic-clonic epileptic seizures. Lily lives with epilepsy which is controlled at this stage following neurosurgery in 2005. Although Lily's main challenges in life are the result of her developmental delay and Autism Spectrum Disorder (ASD) she loves people, music, swimming and life in general.
Alison joined the TSA Committee during 2015 and served as Secretary from 2015 to 2019. She has a personal connection to Tuberous Sclerosis through her family. Alison's background includes the financial services and not-for-profit sectors, where she has worked for many years in a range of marketing, business development, management and operations-focused roles. Alison is based in Melbourne and has knowledge of TSC and LAM and welcomes you to connect with her.
Western Australia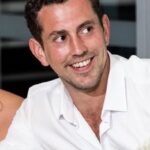 Robert Best
Robert lives in the southern suburbs of Perth with his wife Tamara and two children Harrison and Emily. Harrison is a rambunctious and kind hearted 4 year old who was diagnosed with TSC at 8 weeks showing focal seizures and shortly after infantile spasms. Harrison has undergone two neurosurgeries at QCH which significantly improved his seizures. Robert is an Advanced Life Support Paramedic within WA and is focussed on advocating for TSC services within WA and has had exposure to epilepsy medications, infantile spasm management, neurosurgery and dealing with the NDIS.
Connect with your local regional contact
All information collected by TSA and provided by you is in accordance with our Privacy Policy https://tsa.org.au/about-us/policies/
Staff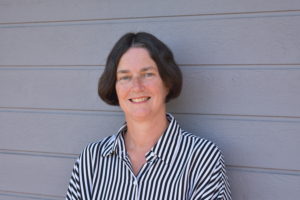 Jackie Gambrell, TSA's CEO has extensive leadership experience.  She has previously held senior positions at AMPCo, a subsidiary of the AMA, and publisher of The Medical Journal of Australia; Goodstart Early Learning, Australia's largest not-for-profit provider of early childhood education and care and Black Dog Institute, Australia's leading mental health medical research institute. Jackie is passionate about equity and social justice and is committed to high quality service provision.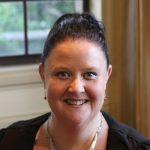 Kate Garrard is a professional fundraiser working with our TSC community raising vital funds to help grow and support our work. After working in fundraising for Sydney Children's Hospital Foundation for over a decade Kate brings a wealth of expertise to our organisation. Kate has a Bachelor of Business and prior to working in fundraising worked for many years in sales and marketing in 5 star hotels. She is the mother of two young children and is thrilled to work for an organisation that helps people live their best life.
Katrina Watt, TSA's part-time nurse has a broad range of experience including intensive care nursing and providing patient support and care to patients in a neurological/spinal rehabilitation unit. Most recently (and very relevantly!) she has been the nurse consultant for a telephone based patient support program. Katrina has a commitment to providing evidence-based strategies to support patients.
Medical Advisory Panel
Our work is supported by our team of medical advisors. Other members of our TSC Professionals Network also contribute to various projects.
Dr Denise Chan, Paediatric Neurologist, Sydney Children's Hospital
Dr Clara Chung, Clinical Geneticist, Sydney Children's Hospital
A/Prof. Nicole Isbel, Consultant Nephrologist, Princess Alexandra Hospital, Brisbane
Dr Sean Kennedy, Nephrologist, Sydney Children's Hospital
Dr John Lawson, Neurologist and Rural, Regional and Remote Clinical Trial Enabling Program, NSW Ministry of Health
Dr Fiona McKenzie, Clinical Geneticist, Genetic Services of WA
Dr David Mowat, Clinical Geneticist, Sydney Children's Hospital
Prof. Lakshmi Nagarajan, Neurologist and Epileptologist, Perth Children's Hospital
Dr Zebunnessa Rahman, Neurologist and Epileptologist, Westmead Hospital, Sydney
Dr Matthew Sypek, Nephrologist, Royal Children's Hospital Melbourne and Royal Melbourne Hospital