Tuberous Sclerosis Australia was established by volunteers from the TSC community and continues to be led by those with a personal connection to TSC. We acknowledge and thank our previous leaders including Lynn Wilson and Sue Pinkerton.
Management committee
The Tuberous Sclerosis Australia Committee is a dedicated set of volunteers. Many have a personal connection to TSC including having TSC themselves or a family member with TSC.
Debbie Crosby, President
Debbie and her husband Anthony have 2 beautiful daughters, Alana who is 13 years old and has tuberous sclerosis and Sophie who is 10. Alana was diagnosed at 7 months old and has autism, a developmental delay and epilepsy. Through TSA, Deb and Anthony have met many other families in the same situation as them and Deb decided to join the committee so she too could help other families. Debbie has a career in Community Services.
You can read Alana's story here.
Michelle Purkiss – Vice President
Michelle has always been happiest when she is working on things that make a difference. Through her consultancy career, she spent a lot of time working with pharmaceutical companies, hospitals and government organisations. After Clare (TSA's former General Manager) asked for her help with how to get a topical cream listed on the PBS, Michelle became interested in TSA's work and how it was improving the quality of life for people with TSC.
Patrick Norris – Treasurer
Patrick and Janet have 4 children and seven grandchildren (including Liam Walker who has TSC). He and Janet have been trustees of their Self Managed Super Fund for seventeen years. Patrick holds a Diploma in Superannuation Management. He is honoured to be the Treasurer of TSA and is in awe of the dedicated volunteers and professionals involved with TSA.
Patrick grew up in rural New Zealand after his family emigrated from England when he was 9. His career was in information technology and sales.
Alison McIvor – Secretary
Alison joined the TSA Committee in November 2015 as Secretary. She has a personal connection to Tuberous Sclerosis through her family. Alison's background includes the financial services and not-for-profit sectors, where she has worked for many years in a range of marketing, business development, management and operations-focused roles.

Michael Jones – Committee Member
Michael joins TSA with extensive business & not-for-profit experience. Michael does not have a personal connection with Tuberous Sclerosis Complex but was moved to make a difference for people living with the condition.
Volunteers and Regional Contacts
Our support volunteers and regional contacts provide peer support over the phone and in their local areas.
Regional Contacts
Our regional contacts work with local families to share information and experiences. To protect their privacy, we do not share their contact details here. Please contact us to get in touch with them.
ACT
Dawn Bowra
Queensland
Fiona Crocker
Christy Herbert
New South Wales
Debbie Crosby
Western Australia
Nicole Stone
Victoria
Narelle Kerr
Tasmania
Georgina Schilg
Staff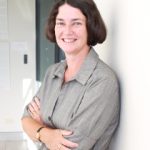 Jackie Gambrell, TSA's General Manager has extensive leadership experience.  She has previously held senior positions at AMPCo, a subsidiary of the AMA, and publisher of The Medical Journal of Australia; Goodstart Early Learning, Australia's largest not-for-profit provider of early childhood education and care and, more recently, was Director of Corporate Services at Black Dog Institute, Australia's leading mental health medical research institute. Jackie is passionate about social justice and is committed to high quality service.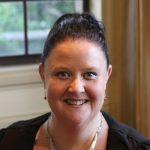 Kate Garrard is a professional fundraiser working with our TSC community raising vital funds to help grow and support our work. After working in fundraising for Sydney Children's Hospital Foundation for over a decade Kate brings a wealth of expertise to our organisation. Kate has a Bachelor of Business and prior to working in fundraising worked for many years in sales and marketing in 5 star hotels. She is the mother of two young children and is thrilled to work for an organisation that helps people live their best life.
Medical Advisors
Our work is supported by our team of medical advisors. Other members of our TSC Professionals Network also contribute to various projects.
Dr Sean Kennedy, nephrologist at Sydney Children's Hospital
Dr John Lawson, paediatric neurologist at Sydney Children's Hospital
Dr David Mowat, clinical geneticist at Sydney Children's Hospital
Past Presidents of TSA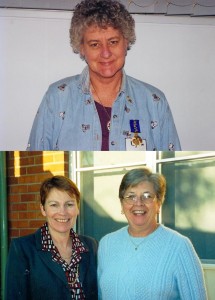 Past Presidents of TSA: Lynn Wilson founded The Australasian Tuberous Sclerosis Society (ATSS) in 1981(top), Sue Pinkerton who ran ATSS for 19 years and Judy Nicholls (bottom).
It is thanks to the tireless work of these Past Presidents that TSA exists today.