You are invited to join us at 10am (AEST) on Friday 15 May for a zoom video call to mark TSC Global Awareness Day and celebrate the launch of TSA's new diagnosis parachute packs.
Join Jackie Gambrell, TSA's General Manager; Dr David Mowat, Clinical Geneticist and TSC Clinic Co-director, Sydney Children's Hospital and Michelle and Jeremy Lumby, aka Oliver's mum and dad, who will tell you a bit about these great new resources.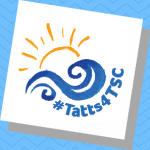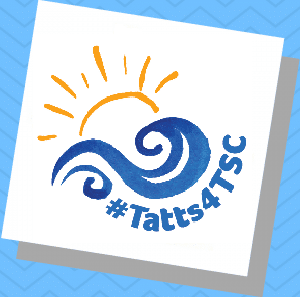 Get your family together and have some fun.  Put on your (temporary) TSC wave tattoos and give us a song, a dance, or just a wave to show your support for everyone living with TSC.
Please join us for this virtual event and come together to mark this special day:
When: Friday 15 May 2020]
Time:  10:00 AM (AEST)]
Via Zoom:  Just download the Zoom app, click the link or use the meeting ID and password
Zoom Meeting ID: 996 1560 6448
Zoom Password: 163299
Or dial in by phone by your location on:
+61 731 853 730 Australia
+61 861 193 900 Australia
+61 8 7150 1149 Australia
+61 2 8015 6011 Australia
+61 3 7018 2005 Australia
We hope to see you and have some fun together on TSC Global Awareness Day!