Are you affected by TSC or caring for someone with TSC? Are you passionate about making sure families like yours have access to accurate information about TSC that is also easy to understand?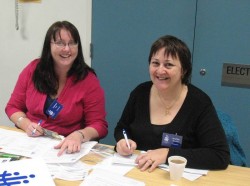 What will the volunteer role involve?
All of the information pages on our website are reviewed by medical professionals to ensure their accuracy. The family information review group will ensure they are easy to understand.
We'll email you drafts of our information pages. They might be new pages or updated versions of existing pages. You'll reply within 2 weeks with any feedback you have. You can do this by making comments on the document itself, by typing your feedback in an email or even calling us. Whatever is easiest for you.
If life is too busy you can always opt out and review the next one.
What skills do I need to have?
Basic computer skills and email access are required. Other than that, we're looking for as much diversity in this group as possible. If you are interested, simply email [email protected]