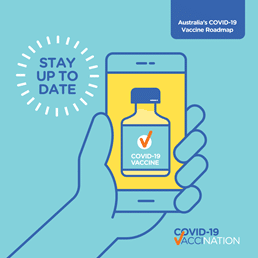 As you may have seen in the media, the roll out of Phase 1B vaccinations is now underway.
The information for Phase 1B is available at Priority groups for COVID-19 Vaccination Program: Phase 1b | Australian Government Department of Health.
This group includes people with specified and underlying medical conditions including 'those living with significant disability requiring frequent assistance with activities of daily living' and their carers.
You can fill in a vaccine eligibility checker at Vaccines Eligibility Checker (healthdirect.gov.au) which will tell you whether you are eligible and if so how to make a booking.
You or your child with TSC should speak to your GP or TSC clinician prior to being vaccinated.  If you or your child is being treated with medications such as mTOR inhibitors like Everolimus you should speak to your GP or TSC clinician before any decisions are made about whether to stop or continue treatment alongside vaccination.
Information on the ingredients of vaccines approved for use in Australia is available in the Consumer Medicines Information leaflet on the TGA website at: www.tga.gov.au using the search term 'Consumer Medicines Information.
It is highly likely that receiving the COVID-19 vaccine will protect individuals from severe COVID-19 infection, and it seems prudent for use in individuals with TSC.