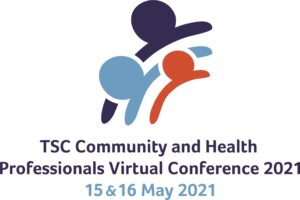 You are invited to our TSC Conference. This half-day online meeting is an important opportunity for health professionals from all disciplines to increase their knowledge and awareness of important developments in the early diagnosis and intervention of TSC.
We are delighted that Dr Darcy Krueger (pictured), Paediatric Neurologist and Director TSC, Cincinnati Children's Hospital who is an international leader in the identification and treatment of this disease has agreed to be our keynote speaker. See the full program here: Health Professionals Virtual TSC Conference 2021 Program for WEB or scan the QR code for more details
Saturday 15 May 2021 9am-1pm AEST (online)
This conference provides a unique opportunity to connect with fellow health professionals with an interest in TSC and share experiences, knowledge and ideas for improving care for people diagnosed with this rare disease.
Registration is just AU$50.
Junior medical staff, medical students, nurses and allied health professionals are eligible for a specially discounted rate of just AU$15.
If you are a health professional living in New Zealand and require financial assistance in order to participate in this event, sponsorship is available from TSCNZ. Please tick the relevant box on the registration form. 
What will be discussed at the event?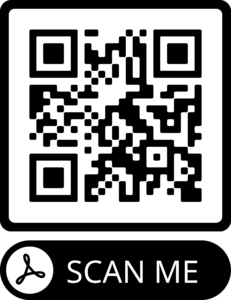 The 2021 half-day conference will provide updates and discussion of:
Early diagnosis and intervention in TSC – international studies including PREVeNT, STOP2, EPISTOP and the role of active management in antenatal and early diagnosis
Epilepsy and TSC – expert TSC neurologists discuss clinical management and treatment, including what we now know about vigabatrin and vision
How can we change developmental and health outcomes for babies with TSC?
Here is the full program: Health Professionals Virtual TSC Conference 2021 Program for WEB
This conference provides a unique opportunity for health professionals interested in TSC to share experiences and ideas for improving care for people with TSC while understanding how research and clinical developments might be able to change the trajectory of the disease.
Who is organising this event?
The conference is hosted by TSA  and we warmly welcome the participation of TSCNZ.  Development of the program has been done in consultation with an expert steering committee who have kindly volunteered their time and expertise.
TSA thanks the members of our conference steering committee for helping us to develop the conference program:
Dr Kate Riney (Paediatric Neurologist & Epileptologist and Lead Clinician, Queensland Children's Hospital, Brisbane, Queensland)
Dr Katherine Howell (Paediatric Neurologist & Epileptologist, Royal Children's Hospital, Melbourne, Victoria)
Dr David Mowat (Clinical Geneticist and TSC Clinic Co-director, Sydney Children's Hospital, Randwick, New South Wales)
Mark Francis (Nurse Consultant, Neurology and Clinical Neurophysiology, Adelaide Women's and Children's Hospital, South Australia).
How long does the event go for?
The online event runs from 9.00am-1.00pm AEST (online) on Saturday 15 May – TSC Global Awareness Day.   
Can I get CPD points for attending?
We are happy to provide all health professional attendees with a certificate of attendance on request.  You can then add this to your CPD portfolio.
TSA's Community and Health Professionals Virtual Conference 2021 has been made possible thanks to the generosity of the following sponsors:
GW Pharmaceuticals, UCB Pharmaceuticals and The Ian Potter Foundation
Important note: TSA's conference and activities are not in any way influenced by the commercial interests of the for-profit companies we work with. We welcome you to read more about our policies on working with pharmaceutical companies at https://tsa.org.au/about-us/policies/