To mark TSC Global Awareness Day today we are launching our Parachute Pack. The Parachute Pack is a life-changing educational resource for families and healthcare professionals to ensure they have access to accurate, up-to-date support and information and are aware of early intervention treatments for their child at the time of a new diagnosis of TSC.  We have called it a Parachute Pack because it won't stop parents experiencing the free fall when they receive a diagnosis, but we know it will provide the information, connections and support they need in the early days.
Please join us for this virtual event and come together to mark this special day: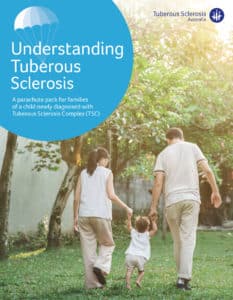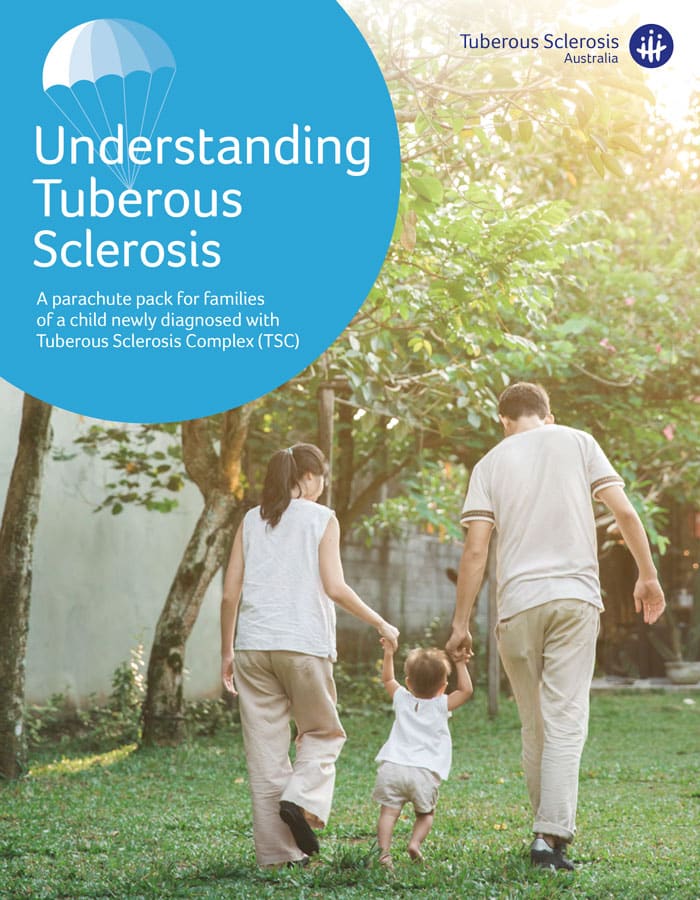 When: Friday 15 May 2020
Time:  10:00 AM (AEST)
Via Zoom:  Just download the Zoom app, click the link or use the meeting ID and password
Zoom Meeting ID: 996 1560 6448
Zoom Password: 163299
Or dial in by phone by your location on:
+61 731 853 730 Australia
+61 861 193 900 Australia
+61 8 7150 1149 Australia
+61 2 8015 6011 Australia
+61 3 7018 2005 Australia
Even if you cannot make our celebration, you can check out the new diagnosis resources here
We have shared our Parachute Pack with Federal Health Minister Greg Hunt who had this to say about our new resources:
"While we know rare diseases are complex, they share countless commonalities, including the love and support individuals receive from friends and loved ones when diagnosed. For those living with Tuberous Sclerosis, a diagnosis can be daunting for individuals and those who support them. The Parachute Pack will assist them by providing up-to-date information, connections and support they need in the early days as they learn about this disease. I commend Tuberous Sclerosis Australia for putting together this resource for their community."
We hope to see you soon and have some fun together on TSC Global Awareness Day!