By TSA President, Debbie Crosby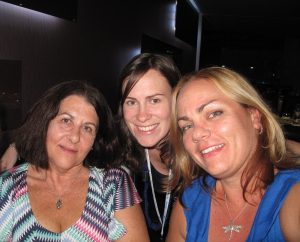 We have had so many wonderful and dedicated volunteers who help run and support Tuberous Sclerosis Australia.  I would like to thank Sue Williamson who has stepped down as one of our Regional contacts in Western Australia. Sue, who has a daughter with TSC in her forties, has volunteered with TSA for over thirty-five years, from the very beginning when our organisation began as the Australasian Tuberous Sclerosis Society. She has helped support many people with TSC and their families, and helped plan conferences and picnics in Perth.  Sue was also very involved with the planning and growth of our organisation, with raising funds and, from her perspective as a mother of a child with TSC,  has been a wonderful advocate for other families.  We wish Sue and her family the very best in the future. Nicole Stone continues in her role as regional contact for Western Australia.
I would also like to thank Hayley Hill who has stepped down from the committee after nine wonderful years. Hayley has made an amazing contribution to TSA and has been very supportive of our committee and TSA members.  After contacting TSA when her son was diagnosed with TSC, Hayley joined the management committee. For many years, she did all of our bookkeeping in her role as Treasurer, she was our Membership Secretary and helped to organise many of our TSA educational and fundraising events.  She volunteered her precious time while looking after her family and working. Hayley was always there to support TSA in any way she could and we will miss her.  I would also like to thank Hayley for always supporting me, both as President and personally as a parent of a child with TSC.  We wish her all the very best and look forward to welcoming her back in the future as a volunteer.