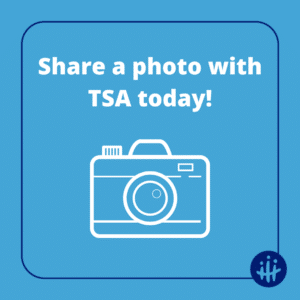 We're putting the call out to our TSC community to share some photos of you or your loved ones who are living with TSC.
TSA have a few new projects coming up which we'd love to share photos of people living with TSC, including an Impact Report and a re-vamped website so we're on the lookout for some members of our community to help TSA highlight our work with and for people living with TSC.
Please share high resolution images (e.g. not downloaded from social media) and a few details of who is in the frame such as the first name, age and location (just state) of the person featured. You can also include a small caption or quote if you'd like.
We are happy to receive all types of photos such as portraits, family shots, hospital snaps, the first day of school images, holidays and photos with pets included – please make sure you tell us who is in the frame.
As our way of saying thank you, every photo submitted will put you in the draw to win a one year free TSA membership (Bronze Level).
THANK YOU. We look forward to seeing your snaps!