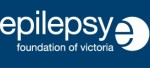 The Epilepsy Foundation of Victoria provides support for people living with epilepsy and their families to help them live better lives.
Our services include information, advice and support, epilepsy counselling and practical assistance, as well as education and training, research and advocacy on behalf of people with epilepsy.
We work to raise awareness of epilepsy in organisations and the broader community to reduce the stigma and create a more welcoming and inclusive society.
Go to www.epinet.org.au