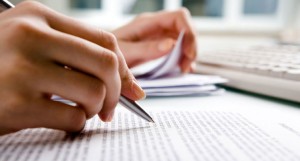 Australian researchers continue to drive our local TSC research agenda
Our dedicated clinical researchers in Australia are currently running and planning the following studies:
Ten Australian patients have been enrolled in the international Exist-3 study. This international randomised clinical trial aims to understand whether Everolimus is an effective treatment for epilepsy in TSC. There are four investigators in Australia including Dr John Lawson (Sydney Children's Hospital NSW), Dr Ernie Sommerville (Prince of Wales Hospital, NSW), Dr Simon Harvey (Royal Children's Hospital, VIC) and Dr Lakshmi Nagarajan (Princess Margaret Hospital, WA). Depending on the outcome of the trial, this may lead to a new treatment options for epilepsy in TSC.
Dr Kate Riney (Lady Cilento Children's Hospital, QLD) has joined the International EPISTOP project. This research project aims to understand more about how epilepsy begins in Tuberous Sclerosis, its impact on development, methods to predict who will develop seizures and to develop a preventative strategy that may prevent the development of seizures. As the first clinical site outside of Europe this is a great achievement for Dr Riney and her team. This is an exciting project that could lead to early detection or even prevention of seizures in babies with TSC. It may also make discoveries that could benefit people with Epilepsy even if they do not have TSC.
Several Australian sites continue to enroll patients in the TOSCA project. This international registry of individuals with TSC is examining the natural history and management of TSC. The TOSCA project is already improving our knowledge of the various signs and symptoms of TSC and informing decisions on how to manage the disease.
Drs Daniel Flannagan and John Lawson (Sydney Children's Hospital, NSW) have commenced a study into Subpendymal Giant Cell Astrocytomas (SEGAs). This study will use existing patient records to learn more about SEGAs including where and how fast they grow. This knowledge will help when making decisions on how frequently to monitor the tumours and when the right time is for treatment.
Drs Orli Wargon and David Mowat (Sydney Children's Hospital) are seeing participants in the TREATMENT trial into the use of topical rapaycim for facial angiofibromas for their final visits. We look forward to the publication of the results and using the data to secure equitable access to this new TSC medicine.
Thank you to all the families that are involved in these studies and others. Participation in trials can mean additional visits to hospital and additional procedures. Thank you for your contribution to the TSC community.
Research opportunities for individuals with TSC and their families
We often share these opportunities on facebook and by email. Connect with us online to receive more timely invitations to join in research.
Current opportunities are:
Parents of a child with TSC are invited to fill in a survey that will help to develop a tool to help identify the support needs of parents that have a child with a rare disease. Lemuel Pelentsov is a PhD researcher from University of South Australia. The project has ethics approval and parents of children with TSC can help the research by filling in the 20-30 minute survey at www.surveymonkey.com/s/3NYKPH6
Mothers of children with Tuberous Sclerosis living in Western Australia are invited to be interviewed as part of a new research project at Curtin University that aims to understand more about pre-natal testing. The researchers are particularly seeking families where the child's diagnosis came with no family history of TSC, also called a 'de novo' mutation. To participate, contact Sarah Long, a genetic counsellor, on phone 9340 1242 or by email: [email protected] Sarah is grateful for the women who have volunteered their time already.
Clinical research publications continue to progress our knowledge of TSC
A selection of TSC related publications in the last six months has been included here. For full references of the below research, please look at our research news tsa.org.au/category/research/. The pubmed ID is shown after each article.
New study examines the financial costs of a child with Tuberous Sclerosis
Tuberous Sclerosis Australia is pleased to announce we will co-fund a pilot study into the out of pocket medical costs incurred by families with a child with a rare disease. TSA is collaborating with the Australian Mitochondrial Disease Foundation to fund this project and the research will be conducted by the Australian Paediatric Surveillance Unit (APSU) from Sydney University. This study is a follow up to the APSUs successful research to understand the burden of rare diseases on Australian families.
We will post more on our website and email newsletters for more information about this study and how you can participate.