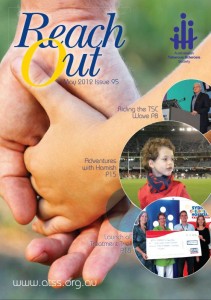 The May 2012 edition of Reach Out is now available online.
This edition's contents include:
Summary of the 2011 ATSS Conference
Article about topical use of mTOR inhibitors for facial angiofibromas
A personal story from Kate Green about her son Hamish
… and much more news from ATSS.
If you would like to receive Reach Out by post, sign up as an ATSS Supporter or Champion.