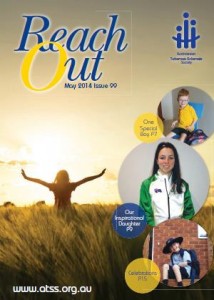 The May 2014 edition of Reach Out is now available online.
This edition's contents include:
A special focus on genetic testing, with articles from families and a new information page
Personal stories from the parents of Justin and Taylor; plus celebrations from Liam and Ava
Upcoming events for global awareness day on May 15th
… and much more news from ATSS.
If you would like to receive Reach Out by post, sign up as an ATSS Supporter or Champion.