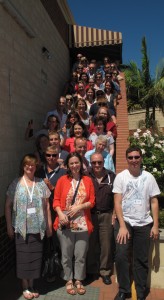 The 2013 ATSS Family Conference was held in Perth on 2nd and 3rd of March. This was the first time ATSS has held a major event in Western Australia and it was a great opportunity for people from Perth and surrounds to meet each other and at the same time learn more about Tuberous Sclerosis. Many families also traveled from other parts of Australia to attend. The TSC families that attended made valuable connections and enjoyed the conference dinner held on Saturday night.
The keynote speaker for the weekend was Professor Petrus de Vries. Petrus is an experienced neuropsychiatrist and a leading researcher into the behavioural, intellectual, learning and mental health challenges experienced by people with Tuberous Sclerosis. In addition to speaking at the Family Conference, Prof de Vries spoke to a professional audience of neurologists and psychiatrists, raising awareness of these aspects of Tuberous Sclerosis and the developments in research and new treatments for TSC.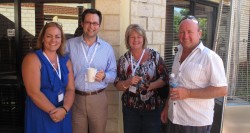 The family conference included a variety of talented speakers covering topics such as neurology, genetics, autism, the kidneys and the skin. Several speakers outlined the services available to individuals and families living with TSC offered by organisations such as Kalparrin, the Neurological Council of WA and Epilepsy Action Australia. All speakers donated their weekend time willingly and ATSS are very grateful for their support. The conference was made possible by the hard work of several ATSS volunteers in Perth: Sue Williamson, Nicole Stone, Karen McCagh, Samantha Stone and Joelle and Peter Neville.
Recordings of some sessions from the weekend will be made available on this site soon or you can contact ATSS for a copy on DVD.
Thank you to the following organisations for their support of the 2013 ATSS Family Conference:

The conference was supported by an
educational grant from Novartis Pharmaceuticals Australia

Funds for Travel Grants were provided by FaHCSIA's
National Disability Conference Initiative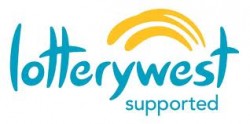 Lottery West provided a generous grant to minimise costs to attendees

The Country Comfort Inter City Perth offered discounted rates for the conference venue