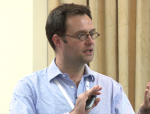 At the 2013 ATSS Family Conference, many sessions were recorded. The following are available on DVD and online:
Professor Petrus de Vries, speaking about how TSC can affect behaviour, cognition, learning and mental health. Petrus is a world-leading researcher into these neuropsychiatric aspects of TSC and his talk also includes the new and exciting research that is happening around the world. Watch online now.
Clare Stuart, Project Manager at ATSS, providing an overview of TSC research, including high level information about the mTOR inhibiting medicine Everolimus and Srolimus. Watch online now.
Nicole Stone, mother to Joshua, speaking about her family's journey from Josh's TSC diagnosis to today. Watch online now.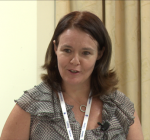 You can order a free copy on DVD through our online contact form. Many families have found these recordings helpful to share with teachers, carers, relatives and friends.
If you attended the conference you will have received a copy of the full recordings by post. Please contact us if you have not received your copy.