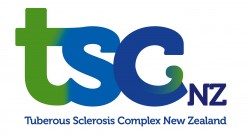 We're excited to be working with a team of dedicated volunteers to improve the lives of families living with Tuberous Sclerosis in New Zealand. This year will see the launch of Tuberous Sclerosis Complex New Zealand (TSC) at the first ever TSC conference in New Zealand on 15th and 16th November.
Here's how you can get involved:
Participate in our Survey
We invite all individuals with TSC and their families to complete the TSC Family Survey to help us understand who you are and what you think we should be doing.
This information will help TSC NZ to set its priorities and plan for work that will improve the lives of people living with TSC in NZ.
Come to the Conference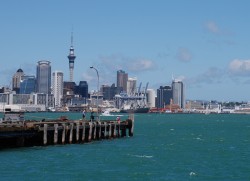 15th and 16th November 2014
Sancta Maria College, Auckland
Register for the conference now
Conference Programme
The programme will include a variety of speakers providing in depth information into the ways that Tuberous Sclerosis can affect the body, recommended surveillance, new treatment options and resources to help families living with the many challenges that Tuberous Sclerosis presents. The sessions are geared to parents of a child with Tuberous Sclerosis and to adults living with Tuberous Sclerosis.
Saturday 15th November: 9:30am registration, 10am conference day 1 commences, 4pm finish
Sunday 16th November: 9:30am conference day 2 commences, 3pm finish.
Our international guest will be Dr David Mowat. Dr Mowat is a clinical geneticist at Sydney Children's Hospital in Australia and the co-director of the multi-disciplinary TSC clinic at Randwick. He is also a member of the TS Alliance's International Scientific Advisory Board and a member of the consensus conference that recently published the new guidelines for the diagnosis, surveillance and management of Tuberous Sclerosis.
Other speakers will cover topics including kidneys, skin, lungs, genetics and many more aspects of Tuberous Sclerosis. There will also be time to get to know others living with TSC.
Conference Venue
The Conference venue is:
Sancta Maria College, 319 Te Irirangi Dr, Auckland.
Thank you to the college for providing this venue at minimal cost. Parking is available on site.
Registration Fees
The conference is supported by an education grant from Novartis Pharmaceuticals. This allows us to keep conference costs low.
2 day registration: $45 AUD per person
1 day registration: $30 AUD Australian per person
Registration includes morning tea, lunch and afternoon tea. Children 5 and over are also asked to pay conference registration to cover the cost of their food. Please register before 31st October to secure your spot.
Conference fees will be charged in Australian dollars. By paying on your credit card costs will be higher in New Zealand dollars and you may incur a small foreign currency fee (e.g. 2.5%). You can estimate this using the following tools:
usa.visa.com/personal/card-benefits/travel/exchange-rate-calculator.jsp
www.mastercard.com/global/currencyconversion/
If you are not able to pay by credit card, please contact us and we will arrange payment by another method.
Conference Dinner
The conference dinner will be held from 6pm on Saturday 15th November at:
Na Na Thai Restaurant, 4/308 Te Irirangi Dr, Flat Bush 2013
This restaurant is within walking distance from the conference venue. This will be a chance to socialise, share stories and connect with other families living with TSC. We will also invite our speakers to join us.
The cost per person for dinner is $27 AUD. This includes a banquet dinner and a selection of alcoholic and non-alcoholic drinks.
Cancellations and Refunds
If you cancel your registration before Saturday 1st November there will be no cancellation fee.
If you cancel after Saturday 1st November we will only be able to refund if we receive another registration to take your place.
On site care
The conference sessions are focused on information and suitable for parents and independent and semi-independent adults. We encourage parents to come without their children if possible, but understand if you need to bring them along.  If you require care for a child or dependent adult, we will work with you to arrange suitable onsite care. Please include this information when registering.
Accommodation Options
There is one accommodation option within walking distance:
Dannemorra Motor Inn
28 Accent Drive, Dannemora, Auckland 2016
Ph +64 9 2744 781, www.dannemoramotorinn.co.nz
There are rooms blocked out for the conference at a discounted rate until 20th September, so please mention the Tuberous Sclerosis Conference when booking. We have included some 1 and 2 bedroom units in this room block.
Other accommodation options close by include:
Botany Motor Inn: www.botanyinn.co.nz
Academy at Botany Motor Inn – www.academy-botany.co.nz
Waldorf Newhaven Apartments: www.botany-apartments.co.nz
Ground Transport
We may be able to assist with car transport to and from the airport and between the Botany accommodation options and the conference venue. If you are interested in this, please include this in your registration and we will be in touch.
Travel Grants
If you or your family member have TSC and you require financial assistance to attend the conference we encourage you to apply for a travel grant.
Read the travel grants information sheet for full information about travel grants available.
Register for the conference now