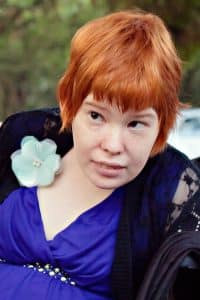 The Elizabeth Pinkerton Memorial award is given annually by Tuberous Sclerosis Australia to a health professional to recognise their efforts to improve the lives of TSC affected people and their families in Australia.
Nominations for the 2021 Award are now open
We encourage families and individuals affected by TSC who would like to show their appreciation of a particular health professional to make a nomination.  Nominations must be submitted by 30 June.
It takes just 5 minutes to make a nomination via our online form:
Nomination Form - Elizabeth Pinkerton Memorial Award 2022
Please note that health professionals who have won an award in the last five years are not eligible for this year's award as we know there are so many deserving recipients. If you do send through a nomination for a previous winner, we will happily share your feedback with them, but it will not be considered by the committee. Winners in the past five years are: Dr Nick Smith, Dr Fiona McKenzie, Dr Orli Wargon, Dr Helen Whitford, Dr Simon Harvey, 
Read about past winners of the award
Elizabeth (Lizzie) Pinkerton (1984 – 2010) had tuberous sclerosis complex and polycystic kidney disease. Lizzie lived a life full of friends, dancing and laughter. She provided inspiration for her family's involvement in TSA for over 25 years, particularly her mother Sue as President of TSA and her sister Clare, as former General Manager.
---