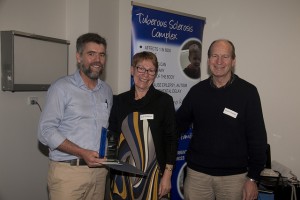 The Elizabeth Pinkerton Memorial award is given annually by Tuberous Sclerosis Australia to a health professional to recognise their efforts to improve the lives of TSC affected people and their families in Australia.
Elizabeth (Lizzie) Pinkerton (1984 – 2010) had tuberous sclerosis complex and polycystic kidney disease. Lizzie lived a life full of friends, dancing and laughter. She provided inspiration for her family's involvement in TSA for over 25 years, particularly her mother Sue as President of TSA.
Read about past winners of the award
Nominations are now open for the 2015 recipient. We particularly encourage nominations from families affected by TSC. Nominations close on August 15, after which the TSA committee members will determine the 2015 recipient. The award will be presented at the Australian Tuberous Sclerosis Conference on 14th November.
---