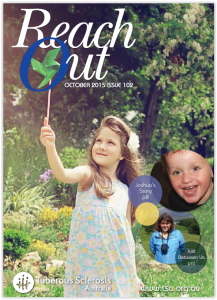 After more than 10 years at the helm, David Matheson is retiring as editor of our twice-yearly publication, Reach Out. The volunteer editor of Reach Out coordinates contributions from TSA staff and volunteers and works with paid graphic designers to ensure a high quality publication. Significant support is provided by the TSA General Manager, including with content planning and production.
Ideally, they will have experience in print or online publishing; health communication; or not for profit communications or marketing.
This is an opportunity to make a real difference to the lives of people living with TSC in Australia. For more information, see our volunteering information or email clare@tsa.org.au.