You may already know a little of the challenges our family has faced because of Tuberous Sclerosis Complex (TSC). Although our family has had more than our fair share of hospital stays, medical appointments, medications and therapies to make sure Oskar has all the support he needs, we are full of thanks for the amazing support from our medical teams, family, friends and the team at TSA.
In December 2020, Oskar had surgery on his brain to remove his right temporal lobe. This procedure was successful and greatly reduced his seizure activity. He started school in 2021 at St. Lucy's in Wahroonga, an excellent school that caters for kids with a wide range of disabilities. He loves going to school every day.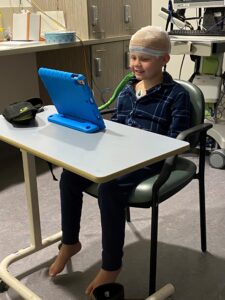 From December 2020 until March 2022 Oskar had been relatively stable until his seizure activity started steadily increasing. This peaked early in May when he had a seizure that didn't stop. He went into hospital and was heavily medicated and the seizure stopped a week later but was in the hospital for 2 weeks.
The diagnosis was EPC, a rare type of epilepsy that is difficult to treat. We're currently in contact with his neurology team trying to decide the best way forward, which could be a second surgery.
Yet again TSC is affecting our lives with an immense blow. This condition is so cruel in the way it impacts lives in such an intense way.
Fundraising is our way of being able to do something positive to help other families plunged into this situation. To raise much needed funds for Tuberous Sclerosis Australia, my sister Dale, her husband Jason and my brother-in-law Andy will be running the half marathon on September 18. I (Ryan) will be running the full marathon. And to warm up for this, Jason, Andy & I are also running the City 2 Surf! Two runs for the price of one!!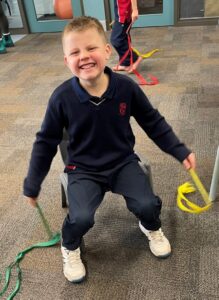 And a quick reminder that all donations are tax deductible so get in before end of financial year!! Thank you to everyone who donates. We're continually blown away by the amazing support and generosity our wonderful community provides.
Please join our team of heroes fighting to improve the diagnosis and treatments for children like Oskar by making a gift in Oskar's honour to support all families living with TSC in Australia.
We believe so much in the work of TSA who help and support families like ours affected by this complex disease. Their work ensures families are informed, connected, supported and empowered. Your contribution will help children with TSC in Australia now and in the future.
It would mean so much to us if you would please donate now or sign up to join our team.
Thank you so much, Ryan and Miia xx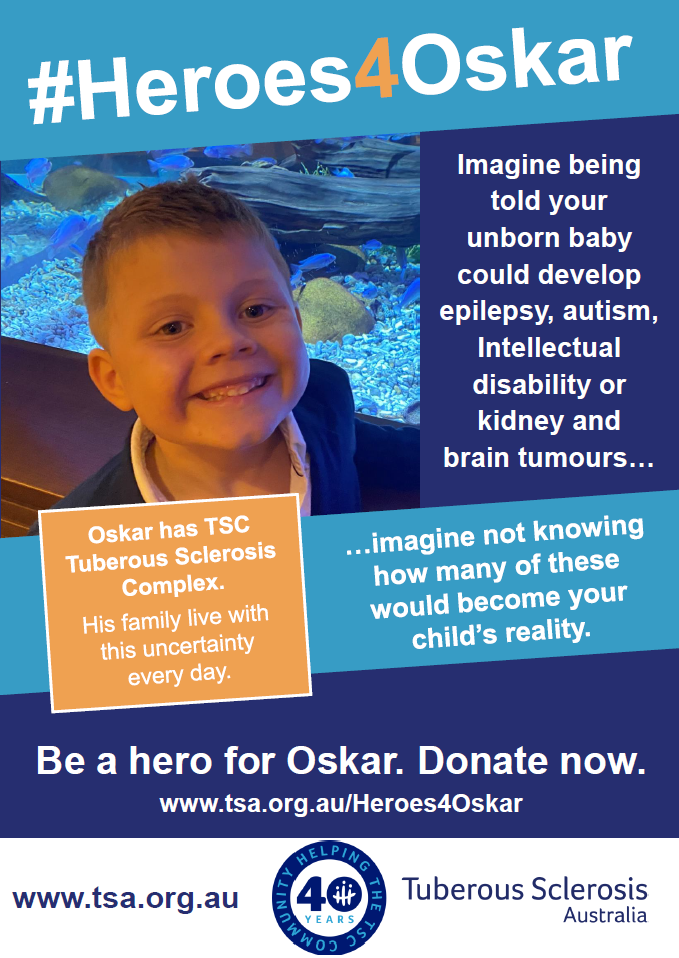 Amount Raised
$9,244.90
92%
raised of
$10,000.00
Goal
Oskar's TSC Heroes
How your donation helps

$50    allows us to answer a single support or information request

Our TSC Information Service provides free advice to those affected by TSC.  One call from a family about the importance of early diagnosis and intervention treatments and how to access them can change their child's life.

$100    allows an individual with TSC or their carer to attend an information event

Our virtual and face to face events provide an opportunity for people affected by TSC to learn more about the disease and meet other people living with TSC. These connections can be life-changing and can help to reduce the sense of isolation.

$250    allows us to update one of our medical information pages

Our medical information pages are the only source of accurate TSC information tailored to the needs of TSC patients and their families in Australia. The significant achievements of TSC research mean that these information pages require regular revision.

Your donation today will help us continue to provide our trusted information and support services for free to everyone affected by TSC by:

Maintaining this website, the only online source of accurate and up to date TSC information in Australia
Publishing and printing our magazine Reach Out twice a year
Providing a TSC Nurse service offering telehealth phone and email support
Organising and hosting educational events online for everyone in Australia
Advocating for improved services and treatment for families affected by TSC
Ensuring TSC affected individuals have access to all the latest global research and advancements in TSC.

Our donors have enabled TSA to champion many life-changing projects in Australia including:

Publishing a picture book to help children understand TSC
Funding an Australian clinical trial into a new medicine for TSC skin tumours (angiofibromas)
Creating New Diagnosis Parachute Packs for families receiving a new diagnosis of TSC
Development of a SEALS Genetic Diagnostic Laboratory, the first laboratory in Australia to offer genetic testing for TSC
Launching the In Safe Hands Education Resources to help teachers and educators understand how TSC may affect how a child learns.
Advocating for mTOR inhibitor medicines for TSC added to the PBS (Australian Pharmaceutical Benefits Scheme).

To find out more about how your donations make a difference, click here to read our latest annual report.

The vast majority of your contributions go directly to providing these important services and research. Much of our work is done by volunteers, working in their homes. This keeps our costs low, and ensures your money goes directly to support people living with TSC. Your support, however big or small, is greatly appreciated.