Thank you for being interested in raising vital funds for Tuberous Sclerosis Australia. Here are some ideas of how you can get involved in fundraising:
Share a day for TSA. Whether it's your birthday, a christening or Christmas, everyone loves a special day. It's a great chance to share your story and the great work of TSA with someone new. Visit our Gifts in Celebration page for more information on how easy this is to do.
Become a TSC Hero. Run, swim or cycle in your favourite event. Collect donations from your family and friends. You can join the TSC Hero team.
Create a #Heroes4TSC donation campaign. If you'd like to collect donations in honour of your loved one with TSC we can help by creating a #Heroes4TSC fundraising campaign.
On May 15 celebrate TSC Global Awareness Day by raising funds and awareness for TSC on social media. Click here to find out more.
School fundraisers. Contact your child's school about holding a gold coin collection fundraiser. Check out our Schools Fundraising Information Page.
Hold a morning tea at your workplace. We can assist with information and posters to help explain TSC to your colleagues. Check out our Community Fundraising Guide
Put on an event. Host a musical bingo or trivia night, with raffles and auctions and donate the proceeds to TSA. Check out our Community Fundraising Guide
We're excited that you're interested in fundraising and happy to chat about your plans, so please contact our Lead Fundraiser, Kate Garrard on 0434 391 430 or at [email protected] or click here to contact us.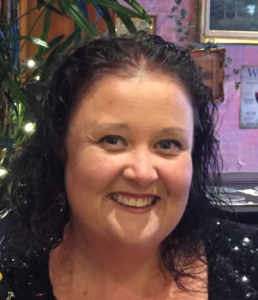 Meet Kate, TSA's Fundraising Manager
Hi I'm Kate and I've been working at TSA for five years. I can help and support you with all your fundraising needs from issuing your authorisation to fundraise, setting up a unique donation page in honour of the person you know with TSC, preparing a sponsorship proposal for your workplace, compiling information for your local Lions or Rotary Club or helping you get a TSC Heroes physical challenge event off the ground.
So whatever you need, please reach out, I'd love to hear from you and help you raise funds so together we can make a difference in the lives of families facing the challenges of life with TSC. I hope to hear from you soon! Email: [email protected]