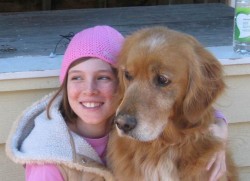 Inspired by his daughter's own achievements, Elliott Cunnew is running, cycling and swimming for ATSS in his first triathlon. He's getting close to his $1000 fundraising target, can you help him?
Elliott's daughter, Amelia, has Tuberous Sclerosis. She was diagnosed with TSC at four months of age and has battled with epilepsy, developmental delay and challenging behaviours. Amelia's Mum, Sally is a long time ATSS volunteer and currently answers telephone calls for ATSS, talking to families all around Australia and New Zealand.
Elliott will be doing the race with 'Amelia' written on his arm as a reminder of his inspiration.