Congratulations to Debbie Crosby, one of TSA's most dedicated volunteers, on being a finalist in these awards. We'll let her nomination explain why she's such a deserving recipient.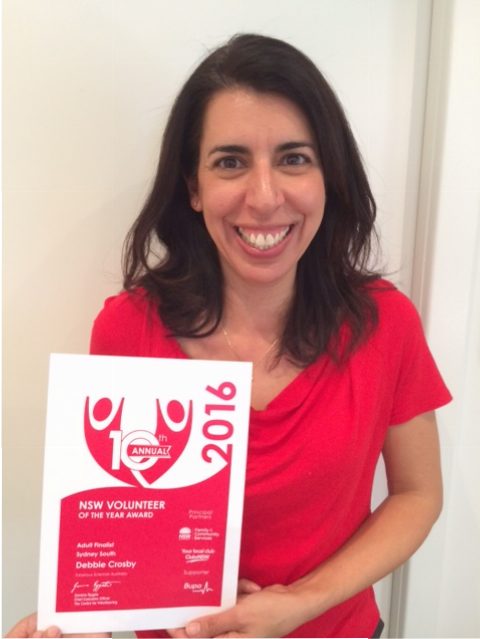 About Debbie: Debbie is the President of Tuberous Sclerosis Australia(TSA) and goes above and beyond her responsibilities in this role. Tuberous Sclerosis Complex (TSC) affects more than 2000 individuals in Australia and thousands more carers, families and friends who live with the impact of the disease.
TSC tumours can grow in any organ of the body, commonly affecting the brain, skin, heart, lungs and kidneys. TSC can cause epilepsy, developmental delay and autism. There is no known cure for TSC, but with appropriate support most people with TSC can live fulfilling lives. TSA empowers people affected by TSC through access to the best treatment options, up to date information and support.
In Deb's role as President she leads the management committee to set the vision for TSA and ensure this vision is delivered. This involves recruiting committee members, understanding their individual skill sets and motivations and helping the team work together with the two TSA staff members to deliver services to thousands of Australians living with TSC.
Debbie spends time advising TSA staff members, providing a valuable sounding board in a small organisation. Debbie brings knowledge and experience from her professional career in community services and also talks to others working in rare disease organisations to ensure TSA keeps up with best practices across our diverse work. TSA values the input of people living with TSC and their families and Debbi is able to deliver this as well. Debbie's eldest daughter, Alana, has Tuberous Sclerosis and associated autism, complex epilepsy and intellectual disability.
As President, Debbie takes an active role in fundraising. She represents the TSC community at fundraising events and her family and friends support TSA's appeals and fundraising events with enthusiasm for the cause because they know first hand the impact TSC has had on Debbie and her family.
In addition to her role as President, Debbie also runs the TSC Information Service. This service responds to phone calls, emails and social media contact from people with TSC, their families, friends and from professionals. Debbie provides critical information such as contact details for TSC medical professionals and specialist clinics and factual information about this complex disease and also provides emotional support. Because of Debbie's experience as a mother of a child with TSC she can provide peer support to people facing a new diagnosis of TSC or a new complication of this chronic disease.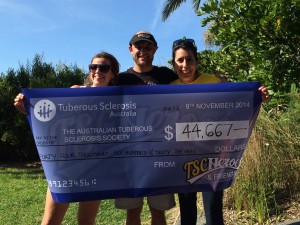 Tell us what is special about this nominee and their work.: Tuberous Sclerosis Australia is the only organisation in Australia providing support and information to people living with this condition. TSA also works to improve health services and access to treatment options so that Australians with TSC have best practice care available to them, helping them live the best lives possible. As TSA's president, Debbie plays a huge part in TSA's ability to do this.
Debbie does all of her voluntary work on top of her caring responsibilities for her daughter Alana, who lives with TSC. Alana requires 1:1 care, so Debbie often does her TSA volunteer work on the evenings, on weekends and even snippets of time in the car just before school pick up.
One of Debbie's roles is supporting TSA's two part time staff members. The huge need for services and the lack of available funding can combine to create a never ending to do list and a lot of pressure. Debbie is always able to look at the bigger picture and remind the team of what they have achieved. Debbie is able to motivate the TSA team to prioritise their large workload and ensure that projects are delivered that meet the needs of the TSC community.
No task is too big or small for Debbie. At the recent Australian Tuberous Sclerosis Conference Debbie pitched in by collecting all the brochures and materials for the resource table – helping to connect TSC families with services in their local area. She also chaired many of the conference sessions, introducing world class TSC medical experts and facilitating panel discussions. At the end of the weekend it was Debbie who was there to load boxes of materials back into her car to store in her home until the next event.
Tell us about the benefits of the nominee's work (what the nominee achieves through their work): Debbie plays a vital role in Tuberous Sclerosis Australia and TSA's work has a huge impact on people living with this complex chronic disease.
Some feedback from the 2015 Australian TSC Conference, that Debbie made a major contribution to:
"Thank you for a fantastic and informative weekend. Miranda was over the moon to meet the talented doctors and researchers into tuberous sclerosis to help her in her life's journey. She loved meeting others just like her. Miranda is lucky to have caring doctors who take a genuine interest in her."
""I think you do an amazing job. Without TS Australia I would of been very confused and feeling helpless when things came to a head this year. I have always thought of my daughter's condition like living with a time bomb. Just ticking away with no issues and when we least expect it boom. Never stop passing on this wonderful info and making these conferences available."
The TSC Information Service also provides an essential service. People who contact the service are connected by Debbie with health professionals who can help them manage this disease. They are provided missing pieces of the puzzle to help them access the best treatment. Most importantly, they are speaking to someone who has personal experience similar to what they are going through and can listen and understand the difficult emotions that come with a diagnosis of TSC.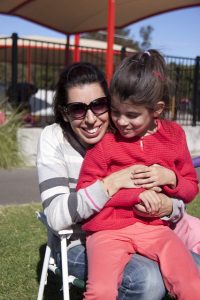 Tell us about any other important aspects of the nominee's work, such as obstacles overcome; innovation; initiative; dedication; broader benefits of the work etc: Debbie has led TSA through a period of huge change and has been able to adapt her own role as well as guide others. Tuberous Sclerosis Australia hired its first employee in 2011. Before then, all work done was by volunteers. It has been critical to the success of the organisation that existing volunteers retained their commitment to the organisation so that staff could focus on growing TSA's services. Debbie has understood this challenge and has lead by example, continuing to contribute beyond her governance role as President.
Debbie has also opened up the TSA management committee to bring in expertise with no personal connection to TSC. This has required changes to the way that the committee works and Debbie has been able to lead the group in making these changes and remain true to TSA's values.
One of Tuberous Sclerosis Australia's key strengths is that it is a team effort. Debbie is a key part of that team and the TSC community is grateful for her leadership and her hard work in this role. We hope that this year's volunteer awards provide her some much deserved recognition.