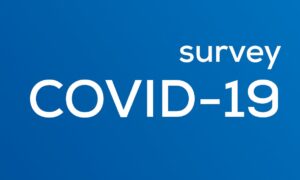 We would like to invite our TSC Community to join in a very time-sensitive, international research project aimed at finding out how individuals with special needs are coping with the coronavirus (COVID-19) pandemic and all its repercussions.
Dr Ru Ying Cai is a postdoctoral researcher working at Autism Spectrum Australia in Flemington, Victoria (autismspectrum.org.au).
He is currently supporting an international study that aims to understand how families with autistic children and children diagnosed with ADHD, Down Syndrome, Fragile X, Intellectual Disability (not-otherwise specified), Williams Syndrome and other rare genetic diseases are coping with the coronavirus pandemic.
The aim of the study is to help identify the factors that influence parental wellbeing during crises, and findings from the study will inform the development of support programs in the future. Just under 40 researchers around the world are collaborating on this work.
The study involves parents completing an anonymous online survey. It will take about 30 minutes to complete.
Click here for more information about the study if you are interested: Study on Families with Children with Special Needs during the COVID-19 Pandemic