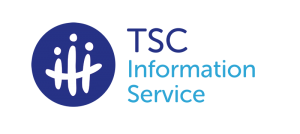 Call us on 1300 733 435 (Australia only).
How the TSC Information Service can help
The TSC Information Service is a confidential service where you can speak to a member of the TSA team about anything to do with tuberous sclerosis complex (TSC), including:
emotional support if you or someone you care about has TSC;
how to manage life with TSC;
questions you may have about TSC, including about tests and medical procedures;
how to find other organisations and resources that can help you in your life with TSC.
The TSC Information and Support Service also provides access to:
Peer support, including through our network of regional contacts;
Publications and online resources about TSC;
Information about health professionals who are members of our TSC Professionals Network.
Local call costs apply for calls within Australia.
If you need urgent help
The TSC Information service is staffed by volunteers and part time staff. You may have to leave a message and wait for someone to call you back. If you need immediate assistance, the following organisations may be able to help:
Lifeline Australia
Phone 13 11 14
Carers Australia
Phone 1800 242 636 (Australia)
When we cannot help and need to refer you to someone else
In some situations we will refer you to other professionals who can better assist you. This is usually because we do not have the appropriate skills or resources to help you. For example:
We will always recommend you speak to your health professionals before acting on any medical information we provide. We can provide you with printed information to take to your health professional to assist with this conversation.
We may suggest you engage a counsellor or psychologist to assist you with the complex process of adjusting to living with TSC. We will provide you with information on how to access these service with the help of your General Practitioner (GP).
We may refer you to an Epilepsy organisation in your local area to assist with questions about living with seizures, such as seizure management plans and administration of emergency medicines
Languages other than English
If you have a friend or family member who doesn't speak English and they'd like to contact us, they can use the Translating and Interpreting Service (TIS). You can call 131 450 to use an interpreter over the phone. Ask to speak to Tuberous Sclerosis Australia on 1300 733 435.
We can also arrange to book an interpreter at a time that suits you.
We keep your information confidential
We value your personal and health information and we will keep this confidential. You can read more about how we handle your personal information in our privacy policy.
We value your input
TSA was formed by people directly affected by TSC and remains run primarily by people with a personal connection to TSC. Your input is critical to the constant improvement of the services TSA offers.
We especially want to hear from you if our staff or volunteers have breached our code of conduct or we have failed to meet your expectations.
You can provide feedback or a complaint in a way that suits you, including:
We will ensure that all complaints are handled by a different person to the one involved in providing a service to you. If you have made a complaint, we will respond to you within three weeks.
Your comments, ideas and opinions will help us improve our programs and services.