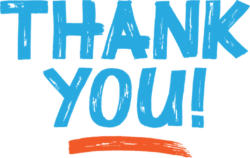 Kate and Clare are thrilled to announce we raised $5,272 to help families at the time a devastating diagnosis of tuberous sclerosis complex (TSC) is given. What a fantastic response from our TSC community. You once again have shown us what a wonderful and supportive community we are part of. We are very grateful to have your support.
In the last few years TSA has achieved a lot – including supporting TSC research, running events around Australia and providing quality TSC information to thousands of people. And we want to do more to tackle the challenges of TSC.
We're working hard to secure funding and grants from a variety of sources, but this is difficult for a small organisation and a rare disease.
It is your stories and your connections that can open doors for us. We can't do this without your help.
Now, more than ever, we are calling on you to work with us.
Can you:
Introduce us to your workplace so we can talk to them about corporate sponsorship
Approach your local Rotary, Lions or community club
Organise a fundraising event, we'd love to work with you.
Sign up to be a TSC Champion by donating each month
Become a TSC Hero in a walk, run, cycle or swim near you